Saygus shares a more detailed update, opens up more orders via Indiegogo, expect delivery autumn 2015.
11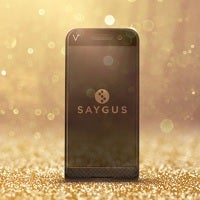 In what looks like to be a more polished and detailed communication campaign, Saygus has announced the launch of an Indiegogo campaign to foster additional interest, and enlisted the talents of Lewis Hilsenteger, of UnboxTherapy fame, to stoke the flames a bit.
People that missed the pre-order window for the
Saygus V2
this past winter, may now do so for $600 plus shipping. For those in Europe, that shipping fee includes VAT.
More importantly, Saygus posted a revised project timeline which indicates a shipping window around the September time frame. The company had to switch gears with its manufacturing partner in China due to quality issues.
With such a forklift decision, some design enhancements have been made to the V
2
, most notably, it will support dual-SIM cards, a common wish-list item from customers outside North America. Saygus also took the opportunity to ensure the device would ship with Android 5.1. Finally, USB Type-C will be on board.
As it relates to a projected delivery that will be at least 5 months past the initial deadline, it may prove to be a saving move since issues were identified during the transition between manufacturers. Saygus and its new manufacturing partner adjusted its tooling plan due to a board re-design. In terms of the physical features of the V
2
, the form factor remained committed to the promised design.
That means in addition to the ability to support dual-SIM, the V
2
will retain two microSD card slots, as well as the dual-OIS cameras. Each microSD slot will support cards up to 200GB each, coupled with the on-board 64GB storage, the V
2
could rock nearly half-a-terabyte of storage, plenty of space for the 4K video recording the main 21-megapixel camera will capture.
Other hardware features remain, like a Qualcomm Snapdragon 801 CPU, waterproof, dedicated camera shutter key, fingerprint sensor, and Harman Kardon audio processing through two front-facing speakers.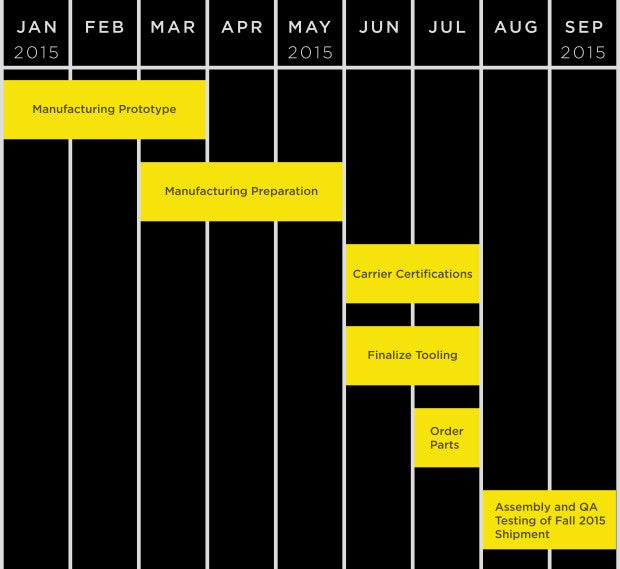 What does this Indiegogo campaign mean? It is a means to engage with continued interest in the Saygus V
2
. The pre-order period saw orders from more than 50 different countries around the world. Saygus tells us that the V
2
will reach carriers no matter what. The company further explained that the production process is in full swing.
With the visibility of the Indiegogo campaign, and what is clearly a more enthusiastic effort to keep people interested. For those that already pre-ordered, yes, your Saygus V
2
will ship before the Indiegogo orders. There are several perks available, from those shopping for a business, to those that want a tour of the factory, even a "his and hers" combo option.
Yes, things appear to be moving, albeit longer than initially planned. However, this is the most detailed, and meaningful update from Saygus we have seen, and hopefully ongoing updates will be equally coordinated. That should offer a bit of goodwill for those who might have been wondering about the viability of the campaign.
Saygus Launches Indiegogo Campaign and Introduces New Feature to Saygus V-SQUARED

SALT LAKE CITY—June 15, 2015—The progressive American smartphone manufacturer, Saygus, today announced that it is launching an Indiegogo campaign at http://igg.me/at/saygus. Along with the campaign, Saygus is introducing a new feature to the V-SQUARED that customers around the world have been asking for—a dual SIM card option.

"The Saygus V-SQUARED combines technologies that the mobile world has never seen in a smartphone such as the Wireless HD beaming feature and mega storage capacity of dual microSD card slots," said Chad Sayers, Founder of Saygus. "Earlier this year, we conducted a pre-registration sales event through our website where people could secure an early place in line for our V-SQUARED smartphone. Customers ordered from 54 different countries across the globe confirming the demand for the V-SQUARED handset. Those who ordered during our pre-registration event will receive their phones as soon as they are ready to ship.

"We are now excited to announce the launch of an Indiegogo campaign. Saygus has combined incredible technology in the V-SQUARED and through this campaign we plan to bring together early adopters from around the world to join us. We believe people want to do more with mobile, and that they will, if they don't have to compromise. Indiegogo is a great platform to assist us in bringing together a global community of technology enthusiasts who want to collaborate with Saygus to create the future of mobility," he said.

Sayers continued, "Indiegogo is another vehicle to let people know about the V-SQUARED smartphone and enable consumers to understand the unique features and their benefits. This is one more way to inform consumers around the world about the V-SQUARED as it delivers unprecedented features, that combined, create an unparalleled mobile experience. All phones ordered through Indiegogo are scheduled to ship in the fall of 2015."

One of the features that drove initial excitement in the Saygus V-SQUARED was the dual microSD card slots that provide its user 464GB of potential storage capacity. Saygus has implemented a new feature that provides the ability for a second SIM card. This feature has been requested from consumers around the world because it allows a user to switch between SIM cards for personal or work data or swap between carriers for plan savings.

Regarding the shipping plans, Sayers said, "We recently informed our customers who pre-registered for our phone that the shipment will be delayed due to our need to switch manufacturers because they were not meeting our stringent quality requirements. While we were changing manufacturers, we made the phone even more incredible by adding the capability for two SIM cards as well as moving from Android 4.4 (KitKat) to Android 5.1 (Lollipop). In the meantime, for any of our original customers, we can provide two options. First, we will ship them the V-SQUARED from our upcoming production run, or second, we can provide a refund, if preferred."

About Saygus

Saygus is a US-based mobile device designer and manufacturer located in Salt Lake City. Saygus is focused on delivering leading-edge cellular devices that introduce new, innovative features to the mobile marketplace for the benefit of the consumer. For more information on Saygus, please visit: http://www.saygus.com

###
reference:
Saygus
(Indiegogo)