Samsung's heir Lee Jae-yong sentenced to 5 years in prison for bribery and corruption
10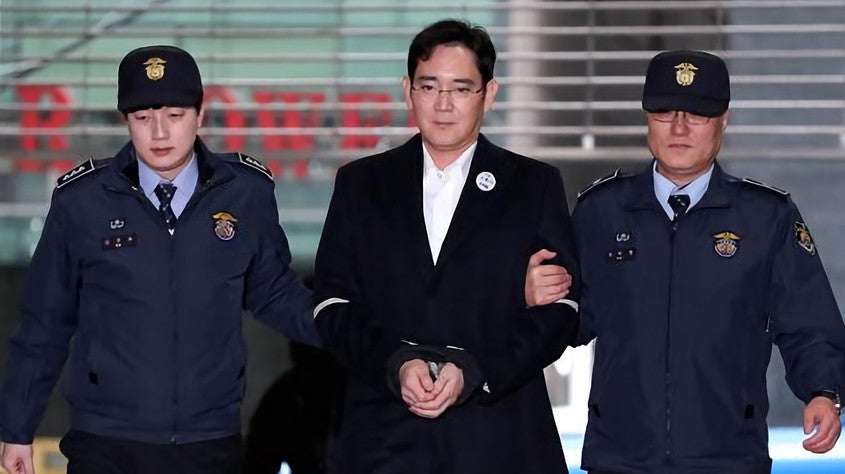 Lee Jae-yong
, vice chairman of Samsung and would-be heir of the tech empire, was earlier today found guilty of bribery and embezzlement, and was sentenced to 5 years in prison.
Lee was accused of wiring the equivalent of almost $40 million from Samsung subsidiaries to two foundations set up by a confidante of impeached president of South Korea Park Geun-hye.
Previous reports alleged that the money was paid out to win favor from the country's state pension fund, which supported a merger between two Samsung affiliates in 2015. This was reportedly done in a bid to secure regulatory approval for the merger of two Samsung affiliates in 2015, despite the majority of shareholders in the conglomerate being opposed to the $8 billion merger.
A lawyer for the 49-year old, de-facto heir of the Samsung empire said earlier today that they will appeal against the court's decision, expressing confidence that the ruling will be overturned.
Lee's conviction is a blow to the Korean tech empire, whose shares saw a 1 percent drop after the court's ruling.
source:
Reuters