Samsung's bada might be gearing up for a US launch
43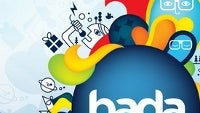 Samsung's bada OS first appeared in June 2010 on the
Samsung Wave
, and since then has been the signature feature of Wave devices, but while it has picked up some interest across the globe, it's virtually unheard of in the States. Nonetheless, bada is a pretty mature platform, which has managed to outsell Windows Phone globally, and doesn't carry the legal uncertainties of Android. While previously Samsung was mum on its plans for US debut of the bada platform, the company now says that it's definitely a viable option.
"I think that [launching bada in the United States] is something that's always going to be under consideration,"
senior manager of strategy at Samsung, Chris Martinez, said.
There are a couple of
conditions to a possible launch
though - Samsung wants to make sure carriers offer bada phones first and some developer support is also required. Interestingly, Martinez revealed that the Koreans have been pondering on bringing their home-baked mobile OS to US soil, but doesn't have any immediate intentions.
The senior manager revealed that Samsung has shipped an impressive 5 million bada handsets to date.
US carriers
have also spoken in favor of bada with Verizon's Lowell McAdam in particular mentioning the platform a couple of times when speaking about the current mobile landscape. At the same time, though, Big Red doesn't offer a single bada phone.