Samsung's Secure Folder is now available for Galaxy S7/S7 edge
16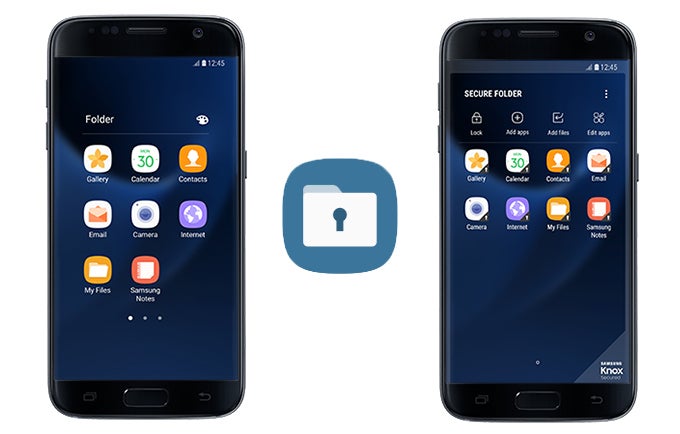 Secure Folder for Samsung Galaxy S7/S7 edge
Samsung's Secure Folder is an excellent tool for creating a private and secure space to store files that you don't want accessible from anywhere else on your device. All data that you move to Secure Folder, including photos, text documents, apps, messages, and everything else, is sandboxed separately from the other data on your device and safely backed up only for you to access. Apart from the hardened layer of protection, Secure Folder also allows you to use separate accounts for apps that otherwise associate only one account per device, such as WhatsApp. In short, it's pretty great, but it was available only on the Galaxy Note 7 until now.
Secure Folder was introduced with the ill-fated Note 7 last year, but Samsung shortly promised that it will be made available on other devices as well. In keeping with its word, the company earlier today released Secure Folder on both the
Galaxy S7
and
S7 edge
. The service is currently supported on S7 phones running Android 7.0 Nougat, but according to the Korean tech-giant, it will eventually find its way to "additional devices" soon. This likely means that the app will eventually gains support for Samsung phones running older versions of Android as well.
If Nougat has already graced your Galaxy S7/S7 edge, you can get Secure Folder on Galaxy Apps right now.