Samsung's Note5 emerges victorious from our blind comparison, smacks the iPhone 6 Plus on the head
80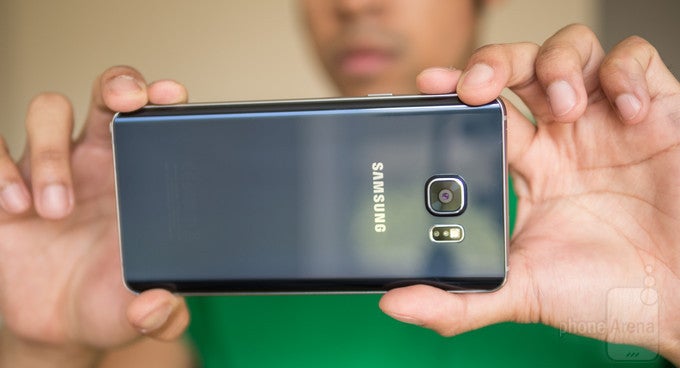 Last Thursday
, we finally had enough time to sit down and pull some photos taken by the Samsung's new super-phablet, the Note5, and mix them with identical snaps produced by competing devices including the
Apple iPhone 6 Plus
, the
Galaxy Note 4
, and even the exotic
Xiaomi Mi Note Pro
. A true phablet standoff!
Instead of sitting judge ourselves, however, this time around we thought we'd go for one of our popular blind comparisons and see what you thought before weighing in (in a separate piece). So we labeled the images in a way that you wouldn't know which is which (to avoid bias) and arranged them for you to judge them. Well, voting has now been closed, and we're ready to share the results with you, which are unanimous in that Samsung's Note5 produces more compelling images than the
iPhone 6 Plus
according to you. In fact, the total score it accumulated beats that of the Note 4 and the Xiaomi Mi Note Pro, too. Here's the final split:
1. Samsung Galaxy Note5 — 5,642 votes
3. Xiaomi Mi Note Pro — 1,359 votes
Scene 1: The back yard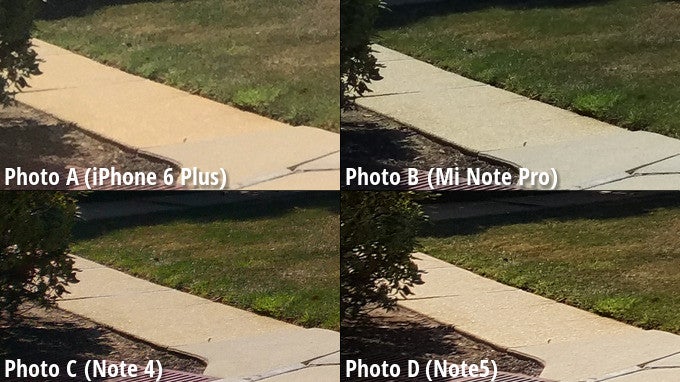 Stay tuned for part number two of our blind camera comparison series, this time centered on low-light performance. Coming end of week!