Samsung's "New Note UX" beta program debuts subtle UI refinements
15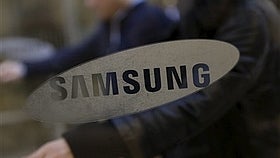 Samsung has just launched a new beta in South Korea and China that allows Samsung Galaxy Note owners to test drive a new user interface.
At the moment, it is unknown if Samsung plans to ever extend the "New Note UX" beta program to other countries, although we wouldn't completely rule out this option. The commercial release of the refined user interface is expected to come at some point in August.
Interestingly, some unofficial reports claim that the new UX might eventually extend to non-Note Samsung flagships such as the Galaxy S7 and Galaxy S6 although this cannot be confirmed at this point.
Appropriately called the "New Note UX", Samsung's beta program doesn't completely reimagine the principles behind Samsung's current TouchWiz UX. Instead, the company's new beta program brings more subtle UI finishes such as new app icons and a slightly modified color scheme. Here, check out these screenshots:
What do you guys make of Samsung's beta Note UX? Is anyone hoping to see some more notable changes being introduced over the upcoming weeks?