Samsung's Galaxy S III outsold the iPhone last quarter
98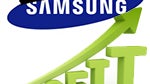 Here on PA we've noted before that the iPhone has an asymmetrical sales arc – initial sales are always huge, and that push continues through the holidays leading to monster Q4 sales numbers, and in the U.S. the result is Apple bumping up a few percentage points in the overall market share numbers. In Q1 their numbers usually stay strong as production catches up with demand. Buy Q2 of the following year Android starts to reassert its market share numbers, and in Q3 iPhone fans usually know enough to wait for the next model, practically conceding the market share game for a quarter.
And that isn't just in terms of aggregate sales across an entire mobile operating system, as
Samsung's mammoth Galaxy S III launch was enough to unseat the iPhone last quarter as the best selling phone in the U.S.
That information comes from Michael Walkley of Canaccord Genuity, who did channel checks on all four of the major U.S. carriers. The iPhone 4S has a mild handicap since they don't offer a version on T-Mobile while Samsung launched versions of their phone for all four carriers, but in reality the Galaxy S III ended the quarter as the top seller for both Spring and Verizon even with the head to head competition.
Samsung isn't likely to hold on to the title for long
– there are some major product announcements coming from others in the Android camp, and there will be also be a major push for Windows Phone 8 devices in Q3. And perhaps most significantly, Apple just
made it official
that the iPhone 5 will be shown off on September 12th, and we would expect the device to go on sale later in the month or early October, after which it will presumably reclaim the title of best-selling phone for a least a couple of quarters.
Still, we imagine that executives at Samsung headquarters are looking to be cheered up right about now, and these numbers must bring a bit of a smile to them as they ponder their next set of legal maneuvers.
source: Canaccord Genuity via BI