Samsung wants to add two new witnesses to its list, Judge Lucy Koh doesn't allow
44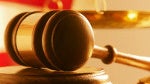 Samsung is definitely not having a fun time in court these days. After a number of disappointments for the South Korean company, the presiding judge has now declined its request to add two new witnesses to its list.
The new witnesses Samsung wanted to summon are Dale Sohn, Samsung Telecommunications America President, and Hyong Shin Park, designer of the
Samsung F700
. However, judge Lucy Koh hasn't allowed that, because Samsung has previously refused Apple's request to produce Dale Sohn as witness, claiming that the person doesn't have any first-hand material knowledge. Hyong Shin Park, on the other hand, will not appear as a witness because the judge says he hasn't designed any of the devices that Apple claims have infringed on its patents (earlier, Apple had said that the F700 is not among the infringing devices).
It's very hard to say who's right and who's wrong in this situation, as we don't know what's really going on behind the scenes. What's your guess - is the US District Judge siding with Apple, or is she being fair?
source:
Electronista
Recommended Stories