Samsung to officially launch its Z1 Tizen smartphone in January (for $90 or less)
27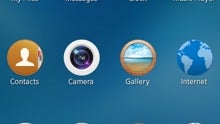 Samsung could finally release its delayed
Z1 Tizen smartphone
(model number SM-Z130H) in the first month of next year. According to The Korea Economic Daily, a Samsung official declared that the handset will be launched on January 18, 2015, in India - where it was initially supposed to be introduced this month.
Reportedly, the Samsung official confirmed that the Z1 would not cost more than 100,000 Korean won (that's about $90). Come January, Indian customers should be able to buy the new handset online, as well as through Samsung's "existing sales networks."
As previously mentioned, the Samsung Z1 is an entry-level smartphone made to help Samsung fight off the army of ultra cheap devices that are very popular in emerging markets. While we haven't seen it, we know that the Z1 is supposed to feature a 4-inch display with 480 x 800 pixels, being powered by a dual-core Spreadtrum processor clocked at 1.2 GHz. The handset should also have 3G, Wi-Fi, dual SIM capabilities, a 3.2 MP rear camera, VGA front-facing camera, and 512 MB of RAM.
Given Samsung's history when it comes to Tizen handsets, we'll have to wait and see if the Z1 is indeed hitting the market next month.
India aside, it's said that Samsung also plans to launch Tizen smartphones in China (starting February) and South Korea (sometime before mid-2015).