Samsung succesfully produces an ARM-based chip with 20nm technology
50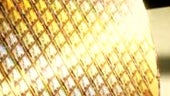 Samsung announced that, together with Synopsis, it has produced one of the first
ARM-based chips with the 20nm process
, and created a design kit for potential customers to play with. The more transistors you can place on the same space, the more powerful processor you will have, or you can place the same amount of transistors over a smaller footprint, thus leaving space for larger camera sensor or other goodies, which, in today's slim smartphones, is quite beneficial.
If you followed our articles on the
1GHz+
and
dual-core chipsets
for phones and tablets, you've noticed that the best of the current crop are produced with the 45nm production method, which allowed for more powerful gizmos with the same battery consumption as the first Qualcomm Snapdragon, for instance, which was made with the 65nm process. There we wrote that chipset manufacturers are planning to shift production to even more efficient methods, like 32nm, and even 20nm. Intel is expected to out its
Clover Trail chips
for tablets next year, made with 32nm.
It has been a whole different ballgame to move towards something as small as 20nm, says Samsung, but the obstacles have obviously been overcome, and we can hopefully expect much more magic from the Exynos line of SoCs in Samsung's phones and tablets further down the road.
via
XbitLabs