Samsung seems to be teasing a new Galaxy Gear smartwatch on Twitter
23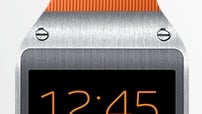 Samsung still hasn't announced what it would showcase at
CES 2014
in Las Vegas, although it did suggest that we
may see some innovative wearable devices
.
A new tweet from Samsung Mobile UK from just moments ago seems to tease a new Galaxy Gear smartwatch. Alongside the question "What do you want Samsung to unveil in 2014?", the tweet reveals an image that shows the 2013 Galaxy Gear on the left, and a blank space on the right, with a "What next?" question below it. Now, we can't be certain of anything yet, but it looks more and more that a new Galaxy Gear is coming in the near future. On the other hand (no pun intended), we could see a completely new type of wearable accessory.
Sure enough, the original Galaxy Gear is only three months old, thus many do not see the point in having a new one so soon. However, since most of us do not find the first Galaxy Gear a worthy buy (check out
our review of it
for details), Samsung probably wants to do things right with a new-generation Android smartwatch.
CES 2014 debuts early next week, so we will see then if a new Galaxy Gear is indeed what this tweet is all about.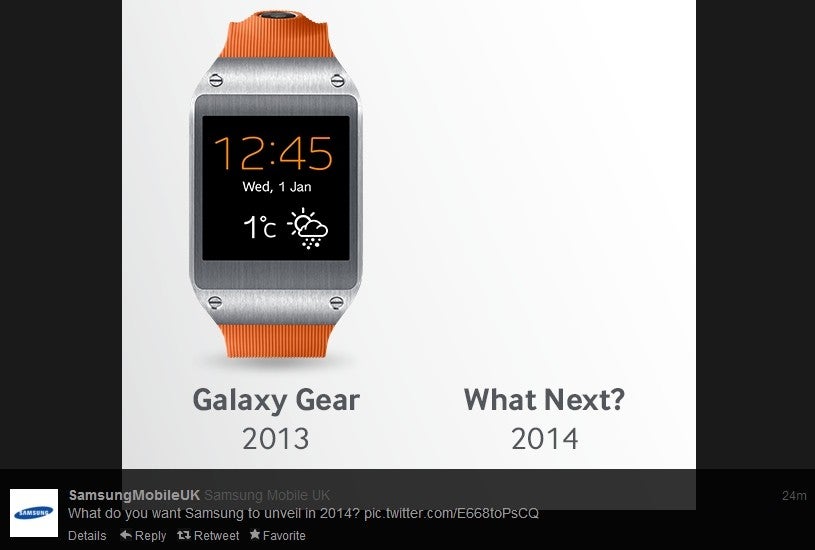 source:
Samsung Mobile UK