Samsung reaffirms commitment to Android for tablets
10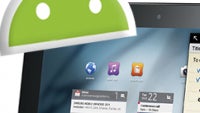 Samsung has been hard at work on releasing Android-powered tablets its Galaxy Tab line, but while its slates haven't enjoyed the widespread popularity of Apple's iPad, the company reaffirmed its commitment to Google's Android platform for tablets:
"We'll continue to
work with Android
on future tablets," Samsung's man in charge J.K. Shin commented for The Wall Street Journal.
Samsung released its first tablet, the 7-inch Galaxy Tab late last year, but the yet unoptimized for tablets platform at the time made it look slightly unfinished. Since then, however, Google has been hard at work polishing its Android Honeycomb platform for tablets and Samsung has reworked the design of its upcoming Galaxy Tabs to match the thin profile of the iPad 2, which was released meanwhile.
"Android is the
fastest-growing platform
and the market direction is headed toward Android so we're riding the wave," senior VP of sales and marketing, Younghee Lee, said.
Initially at launch, Honeycomb left a raw aftertaste, but recent additions have fixed some of the issues with the platform. Nevertheless, app selection for tablets remains poor in comparison to the plethora of apps on the App Store. While Samsung remains loyal to Google's platform at the moment, it's by large the company's only option as there are virtually no alternatives. MeeGo seems to be taking its baby steps with Intel, while Microsoft's Windows 8 is expected to be made available for tablets only next year.
source:
AFP
Recommended Stories