Samsung promotes company heir to Vice Chairman
1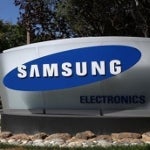 Samsung has promoted the son of its chairman to the position of vice-chairman. 44 year-old
Jay Y. Lee
, currently COO and president of the Korean based manufacturer, was promoted as his father,
Lee Kun-hee
, celebrated his 25th year at the top of the firm last week. Part of his responsibilities as vice-chairman will be to take a larger role in Samsung Electronics
$195 billion
based on the stock's closing price on Tuesday, which is close to record highs. It was Jay's father that took over a low cost producer in Samsung Electronics and turned it into the powerhouse it now is,
overtaking Apple to become the world's largest smartphone manufacturer
.
Jay Y. Lee has met with Apple CEO Tim Cook and global leaders from China, Hong Kong and Vietnam. He earned a degree East Asian history from Seoul National University, an MBA from Keio University in Japan and also attended the doctoral program at Harvard Business School. One thing to watch in the future is to see how much the younger Lee gets involved in Samsung's patent battles with Apple. The next major patent trial between the two doesn't start until 2014.
source:
Reuters