Samsung steps up effort to become AI leader, opens research center in Canada
9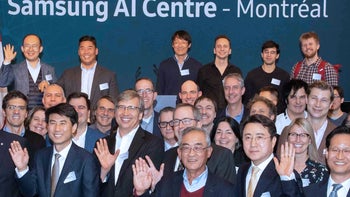 Artificial intelligence is becoming a colossal field of contention for all the big tech players in the world. Right now, it can be argued that Google has a lead over its rivals in this branch of computer science, but other companies are constantly making moves to try and take pole position.
The latest big play in the AI saga has been on Samsung's part. On Friday, the Korean tech giant announced that it has opened a new research center in Montreal, Canada. This is the second establishment of this kind in Canada, the first one being located in Toronto.
Montreal is home to the University of Montreal and McGill University, two institutions that are respectively known for their expertise in deep learning and human-robot interaction. This is likely the reason why the research center will focus primarily on developing machine learning and voice recognition technologies.
One of Sammie's top priorities for the present is enhancing its AI assistant Bixby to better compete with Google Assistant. Cho Seung-hwan, VP of Samsung Research, commented on what the company hopes to gain through the increased investment in AI:
By leveraging the power of AI in Samsung's products and services, we must focus on creating new values, never seen nor experienced before. To do this, seven global AI centers, including the Montreal AI Center, will play a pivotal role.
Samsung runs AI centers in five other locations - Seoul, Silicon Valley, New York, Cambridge, and Moscow. The firm plans to recruit 1,000 AI scientist by 2020, and expectations are that 40% of them will be working for Samsung outside of South Korea.
Recommended Stories