Samsung official case model names for the Galaxy S8 phones revealed. New colors for the phones?
17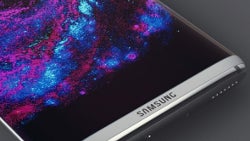 As usual, for the past couple of months, we've been hearing all sorts of rumors about the upcoming Galaxy S8, including that there would be three different variants — the "regular" Galaxy S8, a Galaxy S8 edge, and a brand-new condept — a Galaxy S8 Plus. The latter, reports said, would have a gigantic 6-inch display with minimal bezels around it. Subsequent leaks, however, have only shown us a phone with a dual-curve display. We currently only get whispers about an "edge" and a "plus" models being worked on. Could this mean that Sammy won't actually come out with 3 flagships at one? Thinking about it, it doesn't sound all that crazy, actually.
So, case and accessory seller MobileFun has also kept its ear close to the ground, getting its own sets of reports and leaks from the network of casemaker it works with. Now, the e-shop has received what it calls the full lineup of Samsung's official cases for the upcoming S8 devices. And, if it is indeed 100% complete, it can definitely tell us a couple of things about the smartphones.
First, scrolling through all the cases, one can easily see that there are, indeed, only two Galaxy models listed — Galaxy S8 and Galaxy S8 Plus. Now, the leaks thus far have been pretty persistant that the S8 Plus will have a curved display. But we can't know yet, whether the "regular" S8 will truly be a plain, flat-screened phone, or if it will also get the edgy treatment. Samsung not giving us a flat-screen variant does not sound that outlandish — it did it with the Note 7, after all.
Secondly, we might be getting a hint at some new finishes here. As you probably know, Samsung usually colors its official cases to match the phones they are made for, especially its Clear Cover line, which goes for the "minimalistic, almost not there" look. So, that said, the colors on the list are Black, Silver, Gold, Pink, Blue, and Violet. Assuming Sammy made these to match, we will not only see the return of a blue Galaxy, but also a new violet shade. Cool!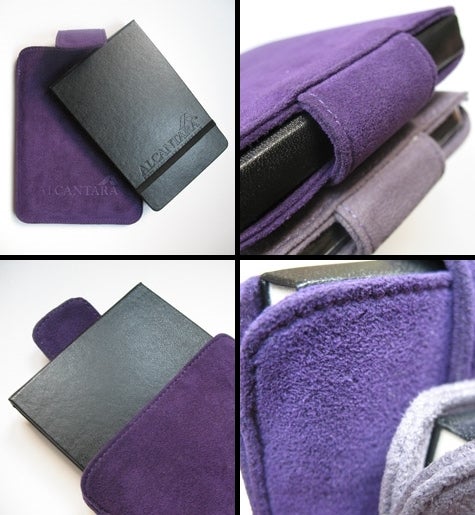 Alcantara case by Moleskine
Of course, grab a grain of salt and rub it between your fingers — we're all just speculating right now.
Lastly, do note that there's a new type of case, called the "Alcantara Cover Case". If it doesn't ring any bells — alcantara is a type of syntheic leather, covered in suede-like soft goodness. Often seen on the expensive interior of cars. Obviously, Sammy may be trying to make a leather case that's a bit more unique than what is currently flooding the market, but it still won't be the first to use the material. Alcantara Cover — sounds like a pouch or flip-wallet style case. We'll see!
Source:
MobileFun
(
S8
;
S8 Plus
)