Samsung outs slimmer, frugal 8GB RAM chips for upcoming flagships
7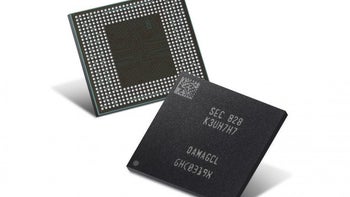 Samsung just announced that it is starting mass production of a new generation of RAM modules for mobile devices that is more power-efficient than the current crop, all the while it maintains the same throughput. How does industry-first next-gen 10-nanometer-class (1y-nm), LPDDR4X (Low Power, Double Data Rate, 4X) DRAM sound to you? Too many adjectives, right?
Well, in a nutshell, by combining four of these second-generation 16Gb LPDDR4X modules, Samsung was able to make an 8GB RAM stack for smartphones that is much thinner and more energy-efficient than what we have in current flagships. When will we see these little wonders? Why, the Galaxy S10 trio for certain, as, according to Sewon Chun, the memory division SVP:
The advent of 10nm-class mobile DRAM will enable significantly enhanced solutions for next-generation, flagship mobile devices that should first hit the market late this year or the first part of 2019.
Which mysterious handsets will land the second-gen 4/6/8GB RAM chips this year, remains to be seen. There are a few candidates that usually get released towards the end of the leaf falling period, like the
Pixel 3
, but plenty of Chinese brands are to roll their fall flagships at that time, too, and lately, they are the ones that outfit their top models with 8GB RAM variants as well.