Samsung's mid-range smartphones will receive Oreo in early 2019
15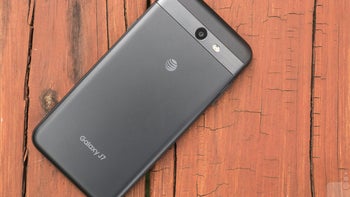 Despite the fact that Google has just released Android 9.0 Pie, Samsung is still struggling to provide customers with Oreo updates. Obviously, if you own a flagship that's been released in the last two years or so, your phone may have already been updated to Android Oreo.
However, mid-range smartphones were definitely a priority for Samsung, even though a couple of handsets have been updated to Oreo last month. The good news is the South Korean company will eventually offer some mid-range Galaxy handsets Oreo updates, just that it will take some time.
Several pictures of the list containing the phones that will be updated to Android Oreo has just been leaked after the company shared it in the Samsung Members app. The document contains the names of 12 devices, all in the mid-range tier:
December 2018

– Samsung Galaxy J7 Neo.

January 2019

– Samsung Galaxy Tab A (2017), Samsung Galaxy A9 Pro (2016), Samsung Galaxy C7 Pro, Samsung Galaxy C9 Pro, Samsung Galaxy J2 (2018), Samsung Galaxy On5 (2016), Samsung Galaxy On7 (2016), Samsung Galaxy J7 (2018), and Samsung Galaxy J7 (2017).

February 2019

– Samsung Galaxy J7 Max.

March 2019

– Samsung Galaxy J7 (2016).
Samsung does mention that these timeframes may change if needed and that deployment could be stopped in case of issues, which is quite understandable if you ask us.
Recommended Stories