Samsung marketing exec: Americans "obsessed with Apple, it's time to change people's attention"
76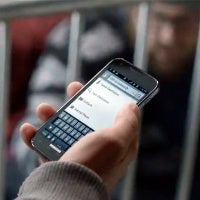 If you look at the smartphone market in the US, especially in this last quarter it becomes clear - people love the iPhone and it just continues growing at astounding rates. Samsung is the big challenger and its latest ad campaign is probably the first really awesome and down-to-earth attempt at getting people to like the Samsung brand. It mocks Apple fans and introduces catchy verbs like
"getting samsunged"
for the
"creative"
baristas and others it portrays as camping out in front of Apple stores, waiting for whatever Apple brings up next.
And that approach to get users to like and somehow personally associate with Samsung is only going to get stronger, if we are to listen to Samsung's marketing executive Younghee Lee.
"Especially in U.S., people are obsessed with Apple,"
Lee said in an interview for AllThingsD.
"It's time to change people's attention."
Lee joined Samsung four and a half years ago, with names as L'Oreal and Lancome in her list of previous employers. Her background in cosmetics is what gave her a unique perspective:
"Nobody was talking about consumer languages. I saw the huge potential there. I tried to interpret our difficult technology into consumer languages."
Interestingly, Lee sees the ad effort as key and reveals plans to take things to the next level at Super Bowl. She believes that phones are more than just a tool - many people have the "what I have in my hands is me" approach.
Has Samsung managed to turn consumer's attention to itself despite Apple's huge growth? And is this the right track? Chime in with your opinions below.