Samsung keeps its 30% share in smartphones, Apple shrinks in Q1
23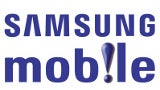 According to a new survey made by DRAMeXchange, which is a division of research company TrendForce, Samsung has managed to keep its almost 30% share in Q1 2013, but some of the other major players have seen their shares shrink a bit. Namely, Samsung's biggest rival, Apple, has failed to retain its 18.8% market share from Q1 2012, and has fallen to 15.3%.
Nokia and HTC are other companies who have found themselves having smaller shares in the beginning of this year, with Nokia down 0.9% and HTC down 0.4%. Sony and Lenovo seem to be among the few companies that have actually registered a growth. Sony, which recently launched its Xperia Z smartphone, has climbed all the way from 3.5% to... 3.8%, while Lenovo currently controls 3.9% of the market, up from 3.3% in 2012.
Although Apple is having a bit of a hard time right now, it's important to note that it doesn't seem to be losing the battle to Samsung, but to all the others who have managed to grow their businesses. What this means is that there's simply a decreased demand for Apple's current products. Will this ignite the innovative spirit at Cupertino? We guess we'll find out later this year.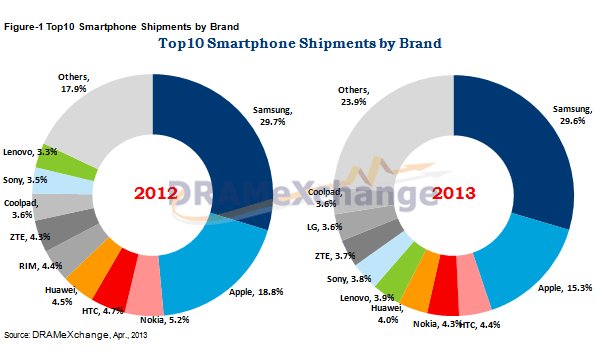 source:
DRAMeXchange
via
AndroidAuthority