Samsung is the first company to release the April security patch
17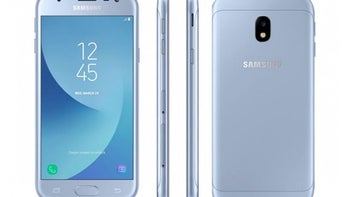 Google is usually the first to release a new security patch each month, but sometimes it happens that another smartphone maker gets to launch it first. While this might seem unusual, it's 100% possible since Google sends these monthly security patches one month early so that smartphone makers can add their own changes.
It happens that the April security patch is now rolling out to a particular Samsung smartphone that's that's been released less than a year ago, the
Galaxy J3 (2017)
. For whatever reasons, Samsung picked this entry-level smartphone to be the first device to receive the April security patch.
Unfortunately, we don't know yet what changes the security patch contains since there's no changelog. Every security patch released by Google each month comes with detailed changelog and the same goes for Samsung.
For the time being, the update is available in a couple of European countries like Luxembourg and the Netherlands, but it's likely to spread to other regions in the coming days.