Samsung's latest foldable display patent is its weirdest yet
2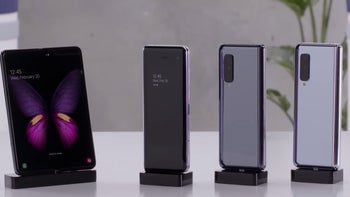 Foldable smartphones cost a fortune and aren't widely available yet. According to Google, they also don't have
a clear use case
in their current form. But none of this is stopping companies such as Samsung from going all-in with development.
Use it as a tablet or fold it up into a rectangular tube

Although the Galaxy Fold represents Samsung's first official attempt at creating and (eventually) selling a foldable device, the South Korean giant is still prototyping various other models that could eventually be greenlit for production. This development process, as you'd expect, leads to a variety of designs and form factors which Samsung eventually patents. Many of these never reach production, and that may well be the case today, but there's no denying the company's latest foldable patent is its weirdest yet.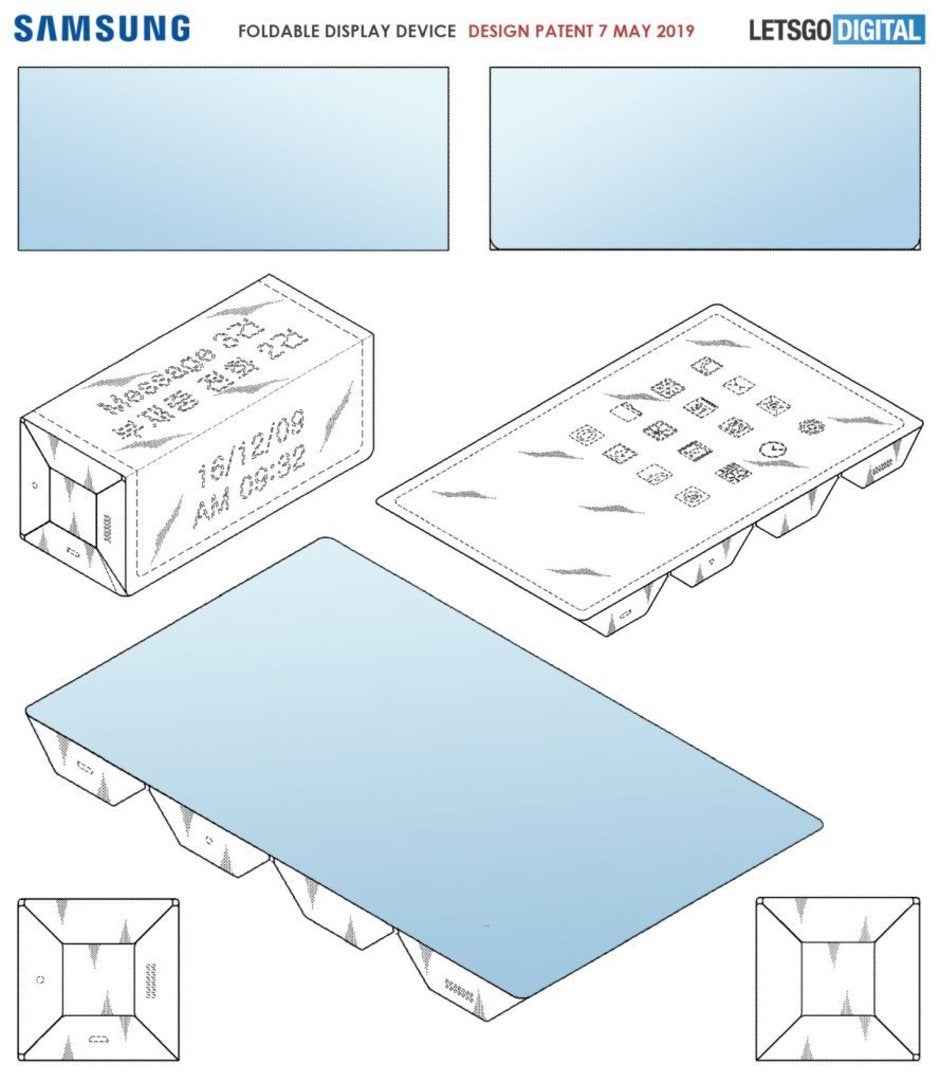 Viewing the envisioned device from the very top, it's fair to say that it looks just like a bezel-less version of Samsung's current-gen tablets. However, a quick peek at the side reveals that this simply isn't the case. In actual fact, the display used on this device can be folded at three separate points. These allow users to fold the tablet up into a rectangular tube that resembles a carton of milk.

Now, in order to maintain structural integrity, each section of the display is paired with a trapezoidal-shaped area beneath. When folded up into a tube, these connect together and maintain the overall shape. Also worth pointing out is the functionality that each one brings. For example, one of them houses a speaker, another includes a power key, and another offers a USB-C port for charging.

Regarding the use cases for this particular device, it appears as though Samsung believes it can be used as both a regular tablet and some kind of smart display. Specifically, the patent describes one side of the tube being used to display the time and date, while another may show you recent notifications and other useful bits of info.
The Galaxy Fold is Samsung's main focus at the moment
As with all patents, there's no guarantee Samsung will ever create such a product. Something that is certain, however, is the launch of the Galaxy Fold. Last month, as you may remember, Samsung was forced to
delay the Galaxy Fold's release
due to
issues with the display
. At the time, the South Korean giant didn't know the cause of the problem, but it has spent the last few weeks investigating and finally seems close to reaching a conclusion.

Speaking to Korean media earlier today, the head of Samsung's mobile business confirmed that a conclusion will be reached later today or tomorrow at the very earliest. This would suggest that the Galaxy Fold's new release date will be confirmed over the course of the next few days.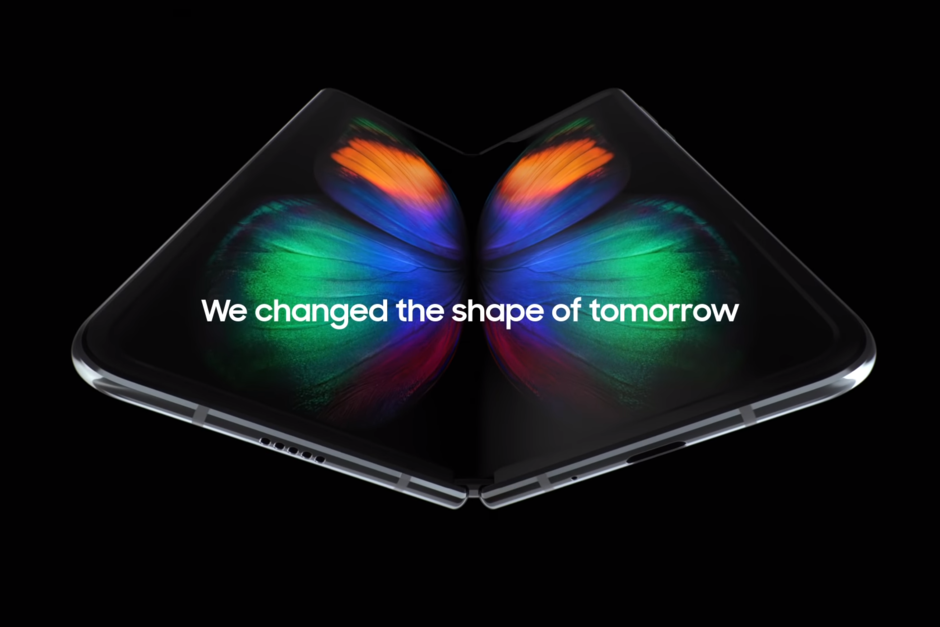 In case you aren't aware, the Samsung Galaxy Fold retails at $1,980 in the US and brings two separate displays to the table. On the exterior, it features a small 4.6-inch panel that is surrounded by massive bezels, while on the inside it boasts a massive 7.3-inch display paired with relatively slim bezels and a notch in the top-right corner.

Internally, the premium device is powered by Qualcomm's top-of-the-range Snapdragon 855 along with a whopping 12GB of RAM and 512GB of internal storage. A large 4,380mAh battery is included too, as is Android 9 Pie and One UI straight out of the box.

Completing the Galaxy Fold's setup is a total of five cameras. Two of these are present inside the notch and consist of a 10-megapixel camera paired with an 8-megapixel depth sensor, while the remaining three cameras sit vertically on the exterior of the smartphone. This setup is borrowed directly from the Galaxy S10 and consists of a 12-megapixel primary sensor paired with a 12-megapixel telephoto camera and a 16-megapixel super-wide-angle alternative.