Samsung exec says 4K-resolution smartphone screens will become more mainstream
51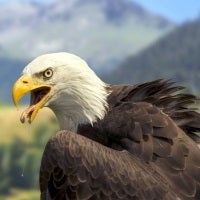 Last year, Sony showed the industry and consumers that 4K-resolution screens on smartphones can be done. But although it managed to showcase its display facility's strengths, it couldn't set an example for the rest of its peers. 2016's flagship smartphones are still shipping with 1080p and 1440p-resolution displays, and it looks like both users and mobile technologists are content with the screens we have today. This doesn't mean smartphone top dogs such as Samsung aren't looking to push 4K-resolution screens when the time comes. Samsung believes that the technology does have a future, and could play a key role in improving its portfolio.
"Eventually, 4K screens will become more mainstream,"
Kyle Brown, head of technology, content and launch management at Samsung told TechRadar. He did admit that there isn't
"enough of a noticeable difference"
at the typical smartphone screen size to
"make it really stand out and be worth the extra cost to users."
Samsung is pushing hard into the area with its Gear VR headset and Milk video streaming service. Brown confirmed that 4K resolution
"would be a benefit for VR, as the size of the pixels would be less and you wouldn't see them on the screen as closely."
Samsung is indeed looking at the technology, with the executive explaining that 4K screens will happen at the
"right time,"
which would be the
"point we can mass-produce a 4K screen that will be enough of a consumer benefit to make it worthwhile."
Brown didn't give any time frame or other hints when this might happen.
source:
TechRadar