Samsung devices pushed by carriers far more than Apple or Nokia
41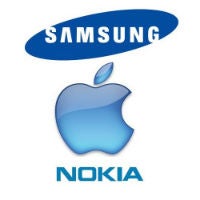 Samsung is one of the best selling smartphone manufacturers in the world, even with a recent dip in sales, and the reason for that is usually chalked up to a combination of a huge marketing budget, and tons of different phone models at every price point. But, it turns out there might be something else at work, because Kantar Worldpanel has found that carriers tend to push Samsung devices far more than anything else.
According to the Kantar study:
63% of consumers who bought a device in [Q1 2014] were recommended a Samsung device, more than double the rate of recommendation for Apple, and almost 10 times more than Nokia... 59% of buyers who were recommended a Samsung phone went ahead and bought one while the rest opted for other vendors in the Android ecosystem... only 6% of consumers who were recommended Samsung walked out of the store with an iPhone.
Of course, the raw numbers don't really speak to the important
why
of it all. It has been a longstanding practice for manufacturers to offer small rewards to carrier employees for pushing their devices, but there is also incentive for carriers to not push Apple devices specifically. Apple already commands very high subsidies, and more Apple sales means more power for Apple, and possibly even higher subsidies, which are bad for carriers. Although, the same thing could be said about Samsung and its subsidies, so this is definitely a phenomenon that needs more investigating.