Samsung details plans for 4K phones, own 64-bit processor for 2014-15
41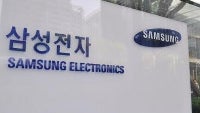 Samsung has detailed its plans for the near future and they include even higher resolution phones and the development of its own custom processor core, a move similar to what Apple is doing with the Cyclone processing core in its latest iPhone 5s and iPads. The news come straight from the horse's mouth from Samsung's Analyst Day event in Korea.
Screens are of course where Samsung's strength is. The Korean company is drawing a picture of the future where we could have devices with even sharper displays. If all goes as planned, Samsung might release smartphones with a 2560 x 1440 pixel resolution and pixel density reaching an impressive 560ppi.
4K Ultra HD resolution phones are the next step that could come as soon as in 2015. In sheer numbers, we're looking at future devices with 3840 x 2160 pixel displays. Just imagine this on a smartphone, pixel density on a screen the size of today's smartphones would reach over 800ppi.
The other big thing that Samsung is working on is its own ARM-based processor core. Samsung will obviously continue on relying on Qualcomm's chip in the near future, but it is also developing its own core, much like
Apple has done with the Apple A7
.
We have already heard about
Samsung's plans for truly flexible phones
(not just curved or bendable) phones in the near future. Plenty to be excited about in the future, isn't there?