Samsung building four new offices in the San Francisco Bay area
10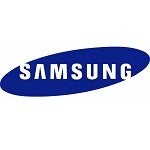 A couple of these locations are older news, but when seen as the whole, it really shows a significant scale of investment that Samsung is making in four separate areas surrounding Silicon Valley.
Back in September, Samsung announced an expansion and relocation of its research and development center in Mountain View, California. The new R&D center will consist of two six-story buildings totaling about 385,000 square feet, sitting on about 8.5 acres. That facility should begin construction in the middle of 2013 and will be completed the following year. Last month, Samsung announced plans to develop a "start-up" incubator, called the Samsung Open Innovation Center, in downtown Palo Alto, California to engage the company with Silicon Valley entrepreneurs. This past quarter, a new strategy and innovation center in nearby Menlo Park, was established.
Finally, Samsung Semiconductor just announced plans to build a 1.1 million square foot R&D and sales headquarters in north area of San Jose, California. The new facility will feature a ten story tower and pavilion to foster team interactions amongst the folks that work there. If you are a high-tech employee, expect opportunities to arise from this expansion as Samsung says the sector is growing faster than employment. That means jobs.
Given these four locations throughout the tech corridor of Silicon Valley, this represents an investment of several hundred million dollars. Samsung is clearly engaging to remain relevant as the tech sector continues to expand rapidly.
sources: Samsung (
1
,
2
) via
AllThingsD