Samsung brands its flexible AMOLED screens as "YOUM"
14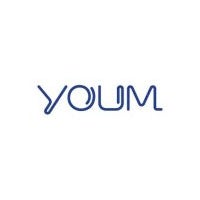 We've been hearing about Samsung's flexible AMOLED screens for a while now. Samsung even
showed them off at last year's CES
. Back in June, the company promised that commercial production of flexible AMOLED displays would
commence in Q2 of 2012
, so it is fitting that Samsung has finally decided to call it something other than "flexible AMOLED."
Samsung recently filed for a trademark on "YOUM" and has now updated its website referring to its flexible AMOLED technology as YOUM. Samsung also filed for trademarks on WAMOLED, FAMOLED, PAMOLED, and TAMOLED.
Samsung's display does not consist of any glass; rather it is comprised of TFT Film, an Organic Layer, an Encap Film, and a Polariser. Samsung describes YOUM as "thinner, lighter, and unbreakable."
While we're sure the "unbreakable" part could probably be challenged, it is still a product that will be very interesting see come to market. Now that Samsung has finally named its creation, we hope that it is close to integrating YOUM into some upcoming gadgets.
source:
OLED-Display