Samsung beats out Apple in terms of units shipped during the latest quarter
64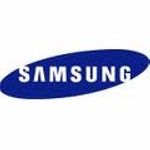 Back in July, we reported that
Apple had become the top producer of smartphones globally
by shipping 20.34 million copies of the Apple iPhone. The gang at Cupertino took over the top spot from Nokia. But Apple's life wearing the crown was a short one, and the latest figures show that the latter has relinquished its seat on the throne to Samsung.
Unofficially,
Samsung shipped 20 million smartphone units
in the third quarter and that beat out Apple's 17.1 million sales of the Apple iPhone, a figure the company
announced during its latest earnings report
. Nokia shipped 16.8 million smartphones during the same time period. Until Samsung confirms the number of units sold in its next earnings report due next week, it holds a provisional spot as the
largest vendor of smartphones on the planet
.In terms of revenue, Apple
has been at the top since the beginning of this year
. And when it comes to profits, the Apple iPhone is said to account for more than half of the industry's black ink.
On Tuesday, Apple executives blamed the decline in sales on the
longer than normal 16 month wait
between the Apple iPhone 4 and the Apple iPhone 4S. Instead of introducing the latest and greatest version of its touchscreen smartphone at the WWDC in June as usual, the tech giant waited until October to announce the new iteration of the device. This resulted in a slowdown in sales of the Apple iPhone 4 last month as rumors started to take off about the new Apple iPhone.
source:
AppleInsider