Samsung-approved ad blocker gets canned from the Google Play Store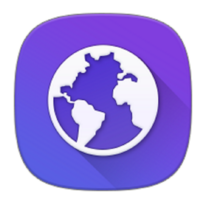 Last week, Samsung updated its Internet browser to
support third-party ad-blocking plugins
. Many Samsung loyalists hailed the introduction of a proper ad-blocking solution, especially given that those are hard to get on Android, but it turns out that Google doesn't approve of this solution.
Adblock Fast, a third-party ad blocker that works with the new Samsung Internet for Android browser, was recently canned by Google from the Play Store. In a few short days since Samsung's browser started supporting Adblock Fast, the app skyrocketed to the top of the Play Store charts, topping more than 50,000 downloads before being booted from Google's app store.
Rocketship Apps, the developers behind AdBlock Fast, say that they've received a rather abstract email from the Google Play Review Team, one that informed them that Adblock Fast was removed from the Play Store because it violates section 4.4 of the Developer Distribution Agreement. This section of the DDA specifically mentions that the Play Store will not accept apps that interfere with other services. Here's the text in full:
4.4 Prohibited Actions. You agree that you will not engage in any activity with the Store, including the development or distribution of Products, that interferes with, disrupts, damages, or accesses in an unauthorized manner the devices, servers, networks, or other properties or services of any third party including, but not limited to, Android users, Google or any mobile network operator. You may not use customer information obtained from the Store to sell or distribute Products outside of the Store.
Interestingly, a similar plugin from Adblock Plus - which is also compatible with the Samsung Internet browser - is still available from the Play Store despite showcasing the same functionality and methods of delivery as the Adblock Fast plugin. Speaking with TNW, a dev from Rocketship Apps suggested that Google did not target the Adblock Plus plugin as the latter was not as popular among Play Store users and has yet to show up on Android marker's radar.
At first, it may seem like Google is hunting down ad blockers, as these represent a threat to Google's main ad-delivery business. At a closer look, however, it looks like Google takes issue with the way that the goal is accomplished. In essence, chances are that the Android maker will not hunt down a browser that can natively block ads. We're keeping an eye on the matter and we'll get back to you as soon as more info surfaces.