Samsung and HTC to plant ZigBee home automation standard in future handsets
1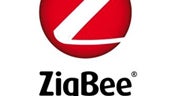 One of the reasons that the
home automation
craze hasn't completely taken off yet, are the numerous competing standards that exist. Sure, it is nice to be able to control your lighting, HVAC or appliances from afar, but you'd have to pick sides.
If this latest rumor pans out, though, we might be nearing the state where one standard gets more popular than the others, prices falling, convenience ensues, you get the drift. Apparently both Samsung and HTC are planning to incorporate the
ZigBee
wireless standard for home automation, and the Koreans are even planning on a ZigBee accessory dongle.
Makes sense, as your smartphone is usually with you at all times, and the appliance makers already have apps accompanying their smart household devices that allows you to control them wherever you are. For more info on home automation as it relates to smartphones and tablets, you can read our dedicated article
here
.