Samsung 'Rize' trademarks suggest new smartphone series is on the way
5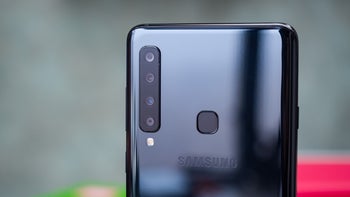 The Samsung Galaxy A9 (2018)
At the moment, Galaxy Note,
Galaxy S
, Galaxy A, and Galaxy J are Samsung's main smartphone series. But if new
trademark applications
are anything to go by, the South Korean giant could soon introduce a brand-new line called Galaxy Rize.
Last week,
Samsung
filed a total of six trademarks across the globe. Over in the UK, the South Korean giant listed 'Samsung Rize10,' 'Samsung Rize20,' and 'Samsung Rize30,' while in Mexico the company requested trademarks for 'Rize10,' 'Rize20,' and 'Rize30.' The company's immediate plans for these names remains unclear at the moment, but in both cases the listings specifically mentioned smartphones.
Now, as many of you may know by now, Samsung has some big changes planned for 2019. First of all, the brand is set to introduce an all-new foldable smartphone series dubbed
Galaxy F
. Then, the company will expand its Galaxy A series to cover more price points. And in addition to all of this, the Galaxy J, Galaxy C, and Galaxy On lineups are set to be scrapped in favor of a new
Galaxy M range
.

Because of these factors, the positioning of Samsung's Rize series among the company's other lineups remains unclear at the moment. If it does have plans to launch a new range of devices under the branding, though, it shouldn't be too long until we find out which smartphones these are.
Recommended Stories