Samsung Mobile UK takes a few cheeky jabs at Apple and its Keynote
41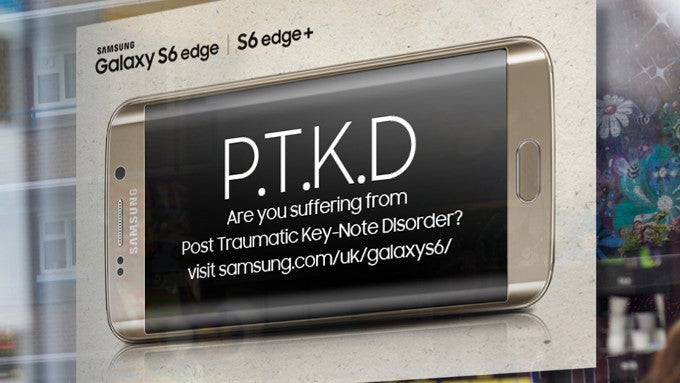 So, Apple's 2015 Keynote has come and gone and has left a number of device upgrades, extra
Watch straps
, a huge
operating system update
for the wearable and a brand-new OS for the new Apple TV, the iPad Pro, and, of course, the new
iPhone 6s
and
iPhone 6s Plus
.
Soon after the unveiling of the new Apple Pencil, Samsung Mobile UK reacted with a tweet,
subtly reminding
us that the advanced S Pen stylus has been around for quite a while now. However, it seems that's not the only tweet the company had in store.
In a following series of short messages, Samsung Mobile UK points out that the
Galaxy S6 edge
is a far prettier phone, claiming that Siri is at loss for words for it. Additionally, it reminds us that Sammy's flagship comes bundled with 6 months of free Google Play Music subscription service, which is twice as long as Apple Music's 3-month trial period. Then, it suggests that the Keynote may have frustrated some watchers (probably due to lack of exciting new updates? Not sure here) and those that find themselves suffering from Post Traumatic Key-Note Disorder should check out the Galaxy S6 edge. And it rounds it off (for now) with a "No one's reigning on our parade tonight", which, seeing as there haven't been many major events in the mobile world today, is apparently implying that the iPhone 6s can't threaten the Galaxy S6 family.
What say you, readers – cheeky jabs or slapstick humor?