Samsung Mobile CEO JK Shin denies BlackBerry acquisition, asserts ongoing partnership
34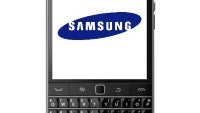 As Reuters' report of Samsung's purported intentions of
buying BlackBerry for $7.5 billion
stirred the waters, first BlackBerry, and now Samsung Mobile's executives have taken their turns to deny the rumored acquisition. JK Shin, who you may know as the company's co-CEO and mobile chief, outright told the Wall Street Journal that Samsung Mobile wants "to work with BlackBerry and develop this partnership, not acquire the company."
The statement follows after the word from Ontario, which stated that "BlackBerry has not engaged in discussions with Samsung with respect to any possible offer to purchase BlackBerry". Before that, both sides briefly denied Reuters' report in a matter of hours after it got published.
Although Reuters isn't willing to let of go of the story, being adamant that it's seen documental evidence of a deal in the making, the key takeaway here is that BlackBerry and Samsung are buddying up for security-related collaborations. Previously, the two worked together on integrating BB's Enterprise Server 12 mobile management system with Samsung's Knox security platform. It may have been meetings between the two, and a chattery attendant, that the rumors of acquisition are stemming from.
In any case, this certainly isn't the last time we'll be talking about Samsung and BlackBerry in a news piece that isn't about smartphones. Phones might be BlackBerry's Achiles' heel, but no one does mobile security better.