Samsung M520 coming to Sprint
4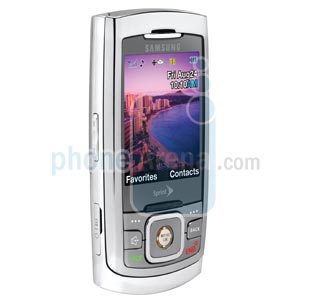 We received the first picture of
Samsung SPH-M520
with the logo of Sprint on the device. It is pretty clear that it is going to be available with the carrier, but there is no solid information to when it will be. Up till now the phone is available only with Qwest.
Samsung SPH-M520 is a 0.5 inches
(13 mm)
slim CDMA/EV-DO slider with 1.3-megapixel camera Stereo Bluetooth and microSD slot. Other features are the GPS capabilities and voice dialing.
Samsung SPH-M520 Specifications
Thanks Tuolumne!