Samsung and LG look to boost sales by releasing more phones than usual
12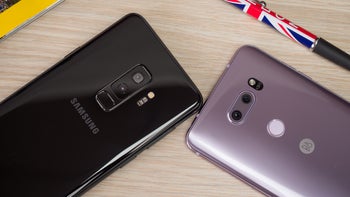 As we've mentioned numerous times already, smartphone sales are down globally this year. That combined with some underperforming models from both Samsung and LG has apparently forced them to switch tactics and release more phones to make up for the shortcomings of individual devices.
While it's still July, Samsung has released nine smartphones globally, with LG close behind with eight. Additional devices were launched by both manufacturers for specific markets. For comparison, in previous years the phone makers had around 11 new releases per year.
Of course, that doesn't necessarily mean we'll see 18 new releases from Samsung this year, but the trend is clear. The phone makers want to cover larger portion of the consumer base with devices suiting every need. It's no secret that the
Galaxy S9
didn't make the positive financial impact Samsung was hoping for. Meanwhile at LG, their latest flagship, the
G7 ThinQ
, had a stronger start than its predecessor, but still didn't help the company take back some of the lost market share, now down to just 3.3%.
Speaking of market shares, in Q1 of 2018 Samsung remains on top with 22.6%, according to Strategy Analytics. Apple is still second but gained 0.7% and is now at 15.1%. By far the biggest change comes from Xiaomi, taking the 4th spot from OPPO and behind Huawei with 8.2%, more than double the 3.6% share they had in Q1 of 2017. While those numbers might surprise some, considering the last three brands mentioned aren't big players in the US, market shares are largely influenced by the Asian market, with India playing a big role.
If Xiaomi, OPPO and Huawei manage to get a foothold in the States (Huawei already has 15% of the European market), established manufacturers will face even more pressure to hit revenue targets.
source:
DigiTimes
Recommended Stories