Samsung Internet Browser is now faster than ever, and protects you from malware
30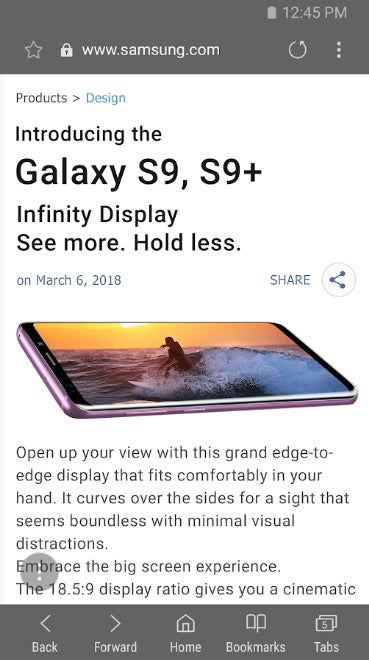 Samsung this week updated its
Internet Browser
for Android (pictured on the left), making it faster and better than ever.
The latest version of Samsung Internet Browser (v. 7.2) uses an upgraded engine - Chromium M59 - thus offering a speedier browsing experience and enhanced graphics in online gaming.
The new Internet Browser from Samsung features protected browsing (alerting users when visiting sites that try to steal information or install malware), and various interface improvements (including an "Add to home screen" icon for web apps, and a reader mode for news articles). Furthermore, tab switching has been optimized, and is now more efficient on low-end devices with 1 GB of RAM or less.
At the moment, these novelties are available only in the beta version of Samsung Internet Browser. We assume that the regular version will gain the new features pretty soon anyway. Both the beta and the normal version of the browser are available to download for free on Google Play - see the first source links below.
As you may already know, you don't necessarily need a Samsung phone in order to use Samsung's Internet Browser. You can install the browser on pretty much any mobile device running Android 5.0 or later.