Samsung, HTC, LG, and Qualcomm back Rezence wireless charging standard
5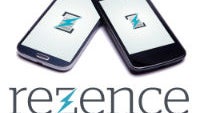 The trouble with the early days of a new technology is that multiple "standards" arise to compete for the space, meaning incompatibilities and confusion for consumers. The emerging market of wireless charging accessories is no different. The newest entrant into the space is Rezence (a mashup of "resonant" and "essence"), which is a wireless charging standard backed by a group including Samsung, HTC, LG, and Qualcomm.
Alliance for Wireless Power (A4WP) is the group backing the new standard, which aims to improve on current wireless charging options in a few ways. Rezence is said to have an increased charging range, meaning that even if you have a book between your charging surface and device, you'll get charged. The standard is looking to help with our multi-device world by allowing you to charge your phone, tablet, smartwatch, and more all at the same time. A big upgrade is what A4WP is calling "ready for the real world", which means the charging pads will still work in the presence of metal, meaning you won't have to worry about keys, and the pads can be built into appliances. Last is Bluetooth integration to create so-called "Smart Charging stations".
Rezence definitely sounds like it has been well thought out, and should offer a good option. The Rezence certification program will launch in the next few weeks. A4WP includes support from Samsung, LG, Intel, Qualcomm, Broadcom, HTC, and about 65 other companies. Rezence will be competing with Qi wireless charging (used in Nexus devices and Nokia device), and Power 2.0. It should be noted that many of these companies - including Samsung, HTC, LG, and Qualcomm - are members of all three standards alliances.