Deal: Buy a Samsung Gear S3 for just $199.99 (certified refurbished)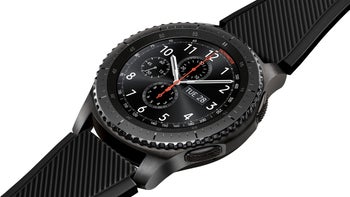 Lately, Samsung's Gear S3 family of smartwatches has been included in various deals and promotional offers. However, at this very moment, Samsung is selling both members of the family - Gear S3 Classic and
Gear S3 Frontier
- at the full price of $349.99. Still, there is a way in which you can save big on the Gear S3 Frontier: by getting a certified refurbished model from Best Buy.
Matching a
recent eBay deal
, Best Buy is currently offering certified refurbished Samsung Gear S3 Frontier watches for $199.99 a piece - that's $150 off the regular price. The watches are like-new and come with US warranty. Moreover, Best Buy's usual return & exchange policies apply to all purchases.
In case you don't like the rugged design of the Samsung Gear S3 Frontier, Best Buy also has a refurbished Gear S3 Classic to offer. Unfortunately, the refurbished S3 Classic costs more than the S3 Frontier - $262.99 - so you're only saving $87 in this case.
You can order both the refurbished S3 Frontier and refurbished S3 Classic from Best Buy via the source links below. Just don't forget that Samsung is expected to announce a
Gear S4
smartwatch series in August - you may like that more and regret buying an S3.