Samsung Gear S3 Frontier and S3 Classic official hands-on and promo
14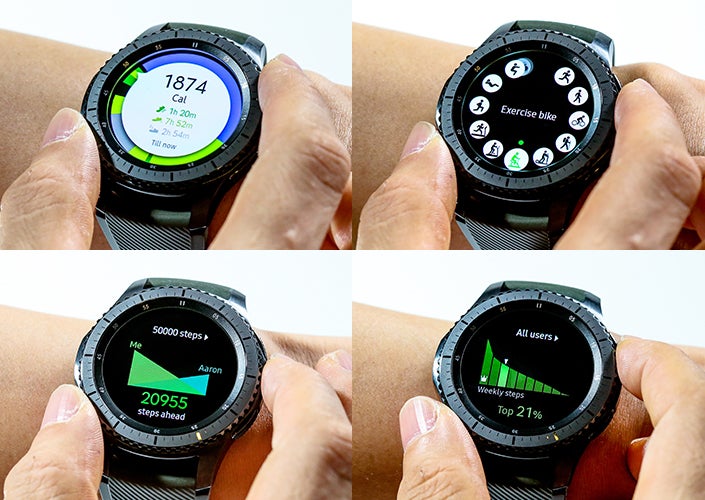 Samsung has just taken the wraps off its Gear S3 smartwatch: and it's an even better looking gadget than the successful Gear S2 that the company unveiled last year. In fact, it comes in two models, the more sporty Gear S3 Frontier and the more elegant Gear S3 Classic, but both of them are made to resemble the looks and style of a traditional watch.
Despite its classic build and feel, the Gear S3 family remains firmly in smartwatch territory in terms of functionality. Both phones feature a stand-alone GPS, altimeter and barometer, and all of that is integrated onto the Tizen platform. The rotating bezel - the cool signature feature from the Gear S2 - is also here, but with more function, as you can rotate the bezel to take or reject a phone call on your watch, or you can twist it to quickly set a voice reminder.

The Gear S3 is also growing more independent: it will have a version that connects to your carrier's data network and completely support 4G LTE connectivity, so you can use it without being tethered to a smartphone. Since it's always within easy reach on your wrist, Samsung has also neatly incorporated an SOS call function that you activate by triple tapping the home key.
Conveniently, the Gear S3 is also IP68-certified, meaning that it can withstand immersion in water for up to 30 minutes without getting damaged, and that's useful if you have it on while it rains.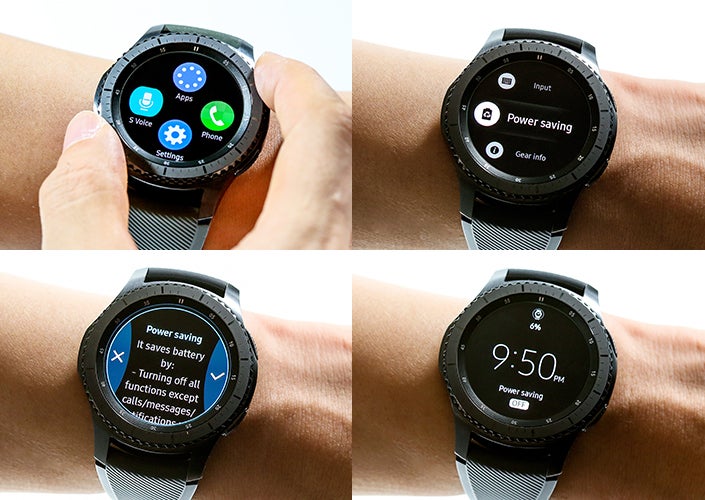 And for those mad at smartwatch batteries, the Gear S3 comes with a power saving mode that basically turns the S3 in a regular watch and lasts for some 10 hours on just 5% of battery charge. Quick charge is also on board, so a swift 15-minute visit to the wall charger gets you up to 10 hours of usage in traditional mode.
You can see all of these features and a few more in the official Samsung Gear S3 hands on and promo videos right below.
Recommended Stories