Samsung Galaxy Tab S2 9.7-inch hands-on & unboxing
17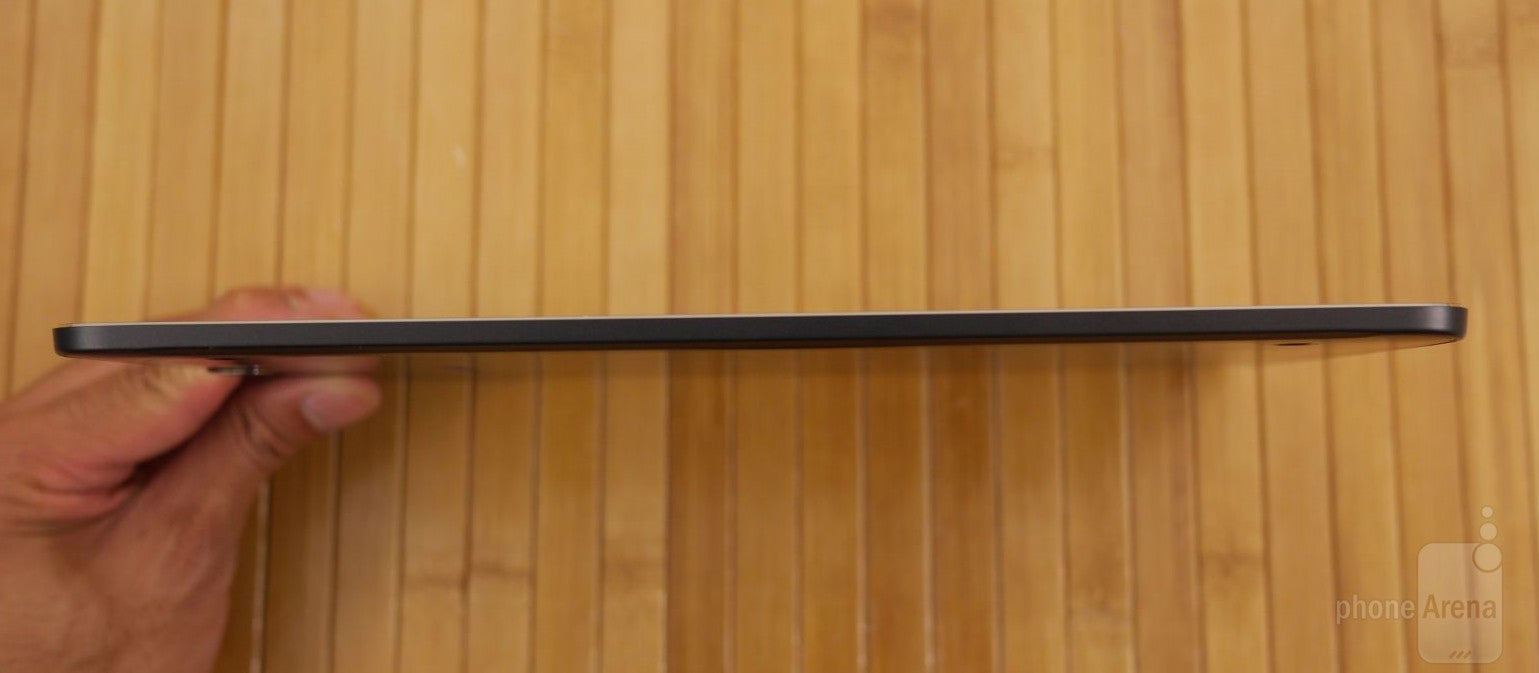 Over in the tablet space, it's safe to say that it's been pretty quiet of late, which is amazing considering the kind of commotion we were seeing in the category a few years ago. Just about everyone was trying to cash in on the new found computing medium, but we've seen a sudden and rapid change that has halted high-spec'd tablets from being produced – especially those from the Android side. Always the one to keep pushing forward despite the sluggish adoption of high-spec'd tablets, the Samsung Galaxy Tab S2 9.7-inch is gearing up for a fight this upcoming fall season.
Unboxing
The packaging of the tablet is in line to what we've been seeing of late with Samsung's high-end devices. Just like the Galaxy S6 and Note5, the Galaxy Tab S2 9.7-inch features a discrete packaging that doesn't offer any clues to its design and looks. Rather, the only things found on the box are the branding on the front, and some notable specs in the rear. That's all! Included with the packaging are the usual set of documentation, the microUSB cable, microSD card tray adapter tool, and a wall charger. With the latter, we're led to believe it's a non-rapid charging one because they're generally found with a lightning symbol of some kind.
Design
No, it's not the same glass meets metal construction that Samsung has been fond of using, but instead, our particular unit is constructed almost entirely out of this matte plastic material. It's smooth and has a subtle rubbery feel to it, but it's clearly not in the same level as the Galaxy S6 and Note5. However, we can see how its design is influenced by last year's Note 4 in how the side bezels look very similar to it.
What's really incredible, though, is that the tablet is insanely skinny and lightweight! They've really trimmed off a lot of the fat and excess, which is amazing considering that we thought last year's unit was already compact and super skinny. Another thing to note is the decision to go with a portrait orientation, as opposed to last year's choice of sticking with landscape. Oh yeah, we should also point out that it now favors a 4:3 aspect ratio.
In the Android space, it can arguably be regarded as the best looking tablet, but it's certainly not employing the premium qualities we've seen put into Sammy's other prized darlings.
Display
While we can't complain about the beauty, iridescence, and sharpness produced by its 9.7-inch 1536 x 2048 Super AMOLED display, its resolution is actually less than last year's tablet. That's a shame from a specs point of view, but before we're able to shed a single tear, we're comforted to know that it's still exceptionally sharp no matter how we look at it. And in standard fashion, it exudes all of the stellar qualities that accompany AMOLED technology – such as wide viewing angles, saturated colors, and that perfect black color reproduction.
Interface
Quickly running through the software, it seems to be powered by the latest version of Samsung's TouchWiz UI. It seems to be just like the TouchWiz UI that's running on newer devices like the Note5 and Galaxy S6 edge+, but it's in fact more on par to the TouchWiz running on the S6 and S6 edge. It's evident by the square shape of icons in the homescreen.
Everything is running on top of Android 5.0.2 Lollipop. Yes, that's not the latest build of the platform, but as we all know, TouchWiz is a pretty capable and diversified experience that caters to a wide array of users. From its heavy multi-tasking prowess, to mesmerizing multimedia experience that accompanies it, the Galaxy Tab S2 9.7-inch is ready to tackle whatever is thrown at its way.
Processor and Memory
Shockingly, this is powered by the same chipset used by the Note 4. You'd think they would employ the latest Exynos chip powering its new phones, but the Galaxy Tab S2 9.7-inch is getting its muscle from the octa-core Exynos 5433 SoC, which is accompanied with 3GB of RAM. We're initially concerned about this revelation, but after briefly using the tablet, it seems like it's more than effective to handle the most intensive stuff. In fact, using the pop-out feature to have some apps running in their own separate windows, it doesn't exhibit a whole lot of lag or delay with its operation.
In terms of storage, it comes with a minimum 32GB of internal storage, but Sammy luckily manages to retain a microSD card slot for expandable storage.
Camera
Boasting an 8-megapixel rear camera, and a 2.1-megapixel front-facing one, we're pretty content with the tandem – more so when it's still an ungodly sight to see someone capturing photos using a tablet. Nevertheless, we have the option to do that here, so at the very least, we're hopeful that it's able to take some decent shots. While the camera app looks similar to its phones, the 'pro' mode doesn't offer adjustment for focus or shutter speed.
Expectations
With an MSRP of $499.99, the Samsung Galaxy Tab S2 9.7-inch is priced reasonably when we factor in its design and specs sheet. It's undoubtedly a high-end offering, which is a rare sighting nowadays in the tablet space. As we've seen over the course of the last few years, Android tablets aren't generating the kind of interest as other options out there. Instead, the majority of them are cheap, inexpensive ones that are there for basic use – and for some people, that's all they require. Despite all of that, the Galaxy Tab S2 9.7-inch is one of the few, high-spec'd Android tablets that does a whole lot more, but it's just a matter of telling yourself that the higher cost needed to pick it up is worth it for you.