Samsung Galaxy Tab S2 8.0-inch hands-on
12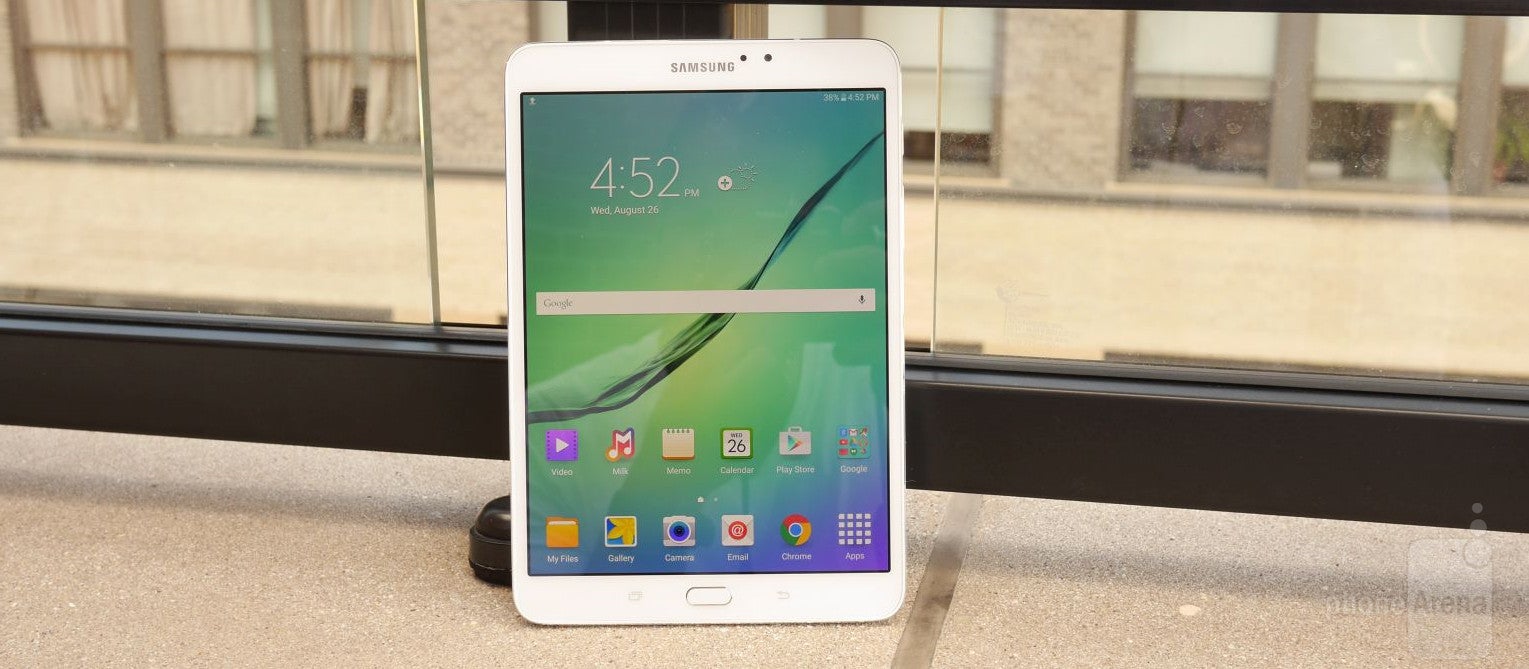 If you haven't realized it by now, there's this slump happening in the tablet universe. Rarely do we hear about high-end tablets nowadays aside from the iPad, so it's shocking how things have rapidly changed in just the course of the last couple of years. Players such as Asus, Lenovo, Acer, and many more have been reluctant to pursue the high-end tablet space – more so when it pertains to Android tablets.

Thankfully, though, there's still Samsung investing the time and effort into this particular segment. It's been well over a year at this point since we've last heard about the Samsung Galaxy Tab S series, but it's still alive and well. Samsung just recently announced the upcoming availability of two new, high spec'd tablets that should no doubt generate some interest. In this article, we're getting up close and personal with the smaller one of the two – the Samsung Galaxy Tab S2 8.0-inch


Design

After Samsung's stark change when it comes to the design of its higher-end products, one would assume that this tablet will follow in the same new direction as the Galaxy S6 and Note5. In some way, we can agree to that because the Galaxy Table S2 8.0-inch trims off more of the fat to come off thinner, lighter, and significantly svelter. However, unlike Sammy's prized stallions, this one is constructed from plastic – the matte variety to be exact.

No longer exuding that premium finish, some folks might cry out loudly and cause some commotion about this decision, but don't fret, just because it feels extremely good – in terms of construction and its comfort in the hand. The overall design has some influences from the Note 4 to tell you the truth, which depending on how you look at it, can be seen as a good or bad thing.


Display

Most folks might forget that last year's unit featured a higher resolution screen. That's concerning because you'd think that newer products would do whatever they can to outclass their predecessors. Despite that, the 8-inch 1536 x 2048 Super AMOLED display of the Galaxy Tab S2 is still pretty sharp – producing all the qualities that accompany the technology. We're happy with what we're able to see so far, but it'll be interesting to see how it performs when we run some benchmark tests to see how different this screen really is.


Interface

At first glance, we suspect it running the latest version of Samsung's TouchWiz UI. You know, the same one on the Note5 and Galaxy S6 edge+. However, it looks as though it's more like the TouchWiz UI running on the Galaxy S6 because of the square shape of the icons in the homescreen. Regardless of that, the experience takes pride on its multi-tasking and entertainment consumption prowess. From running several apps simultaneously in different windows, to sharing a video stored on the table to a smart TV, the experience seems reasonable enough to appease a wide range of users.


Processor and Memory

Shockingly, it's powered by the same hardware used by the Note 4 – an octa core Exynos 5433 SoC coupled with 3GB of RAM and the Mali-T760 GPU. While it can be viewed as dated, we can't neglect to point out that this particular chipset still packs a formidable punch because the tablet is able to move fluidly – and that's despite being tested by running several apps simultaneously in our short time checking it out.

Available as a base 32GB model, it's nice to see that Sammy has kept a microSD card slot in its arsenal.


Camera

While it's certainly not going to be known most for its camera, you still have the option to capture the content wherever you're at. On the back, it's fashioned with an 8-megapixel camera – while the front one stand at 2.1-megapixels. Launching the camera app, it appears to be similar to the new Galaxy phones, seeing that it's crammed with all sorts of shooting modes and that 'pro' mode. However, it lacks adjustment to things like the shutter speed and focus.


Expectations

In a way, we're happy to see Samsung pushing forward with a high-end tablet, just because they're become such a rare sighting nowadays. For those wondering, the Galaxy Tab S2 8-inch goes on sale starting September 3rd with an MSRP of $399.99 for the base 32GB Wi-Fi only model. That's pretty steep considering the endless offerings that are priced well below the $300 threshold. However, those tablets don't offer the same kind of specs you get from this – nor do they pay a whole lot of attention to the experience as well. For Samsung, they're continuing to push forward with this, so it'll be interesting to see whether or not it can spark interest back into the segment again.