Samsung Galaxy S7 versions powered by MediaTek Helio X20 / X25 surface on Geekbench
30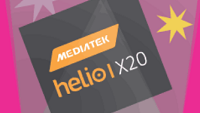 If a series recently-leaked benchmark results are any indication, Samsung is about to launch two MediaTek-powered Galaxy S7 versions.
As many might already know, the
Samsung Galaxy S7
comes with either a
Qualcomm Snapdragon 820
SoC or an
Exynos 8890
SoC, depending on the market. In the US, for instance, the Galaxy S7 is powered by the Snapdragon 820. North across the border, Canadians are treated to the Exynos 8890 version of the Galaxy S7. If that wasn't confusing enough, buckle up, as it looks like two additional Galaxy S7 powered by MediaTek chipsets are in the works as well.
A smartphone called the Samsung SM-G930W8 has been recently spotted in the Geekbench database carrying one of three different chipsets. Before we take a closer look at this SoC variety, we probably should remind you that the SM-930 is the codename that Samsung uses for all of its Galaxy S7 versions, and, historically, Samsung has been attaching a W to the codenames for Canadian variants of its previous flagships.
Aside from the usual Exynos 8890 version of the phone, the Geekbench database also shows the SM-G930W8 coming with either a MediaTek Helio X20 or a Helio X25, two chips that integrate deca-core CPUs. Both the Helio X20 and the Helio X25 are basically the same chipset, although the latter model runs at higher clock speeds.
Note that these chips have yet to make their way into a commercial smartphone.
Earlier this month
, MediaTek said that its new chips will start reaching the market at some point in April.
Looking at the Geekbench results, it looks like the Helio X20 is a bit slower than Samsung's own Exynos 8890, although we should also note that the Helio X20 comes with 3GB of RAM, not 4GB as the other models. The MediaTek Helio X25 version of the Samsung Galaxy S7, on the other hand, is about as fast as the Exynos 8890 version. Unfortunately, however, we can't read into these results too much, and we'll be unable to properly quantify the performance of the new MediaTek chips until we get a review unit in our hands.
Obviously, there's no way to tell if these results are actually coming from real Samsung prototypes, or if this is all the work of a trickster. We'll be keeping an eye our for any developments and we'll be here to bring you up to date when new information on these alleged Mediatek-powered versions of the Samsung Galaxy S7.