Samsung Galaxy S6 vs iPhone 6... in a boiling hot water test?
36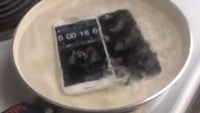 What is it about sadistically destroying expensive gadgetry that holds such an inexplicable appeal to us? Tens of millions of us flocked to see the iPhone 6 get manhandled and eventually bend beyond recognition months ago, and, in a matter of just 48 hours, a quarter of a million or so viewers have already shouldered through a cruel, 4 minute-long cruel video that pits the Samsung Galaxy S6 and the Apple iPhone 6... in a boiling hot water test!
Courtesy of YouTuber and (serial gadget torturer)
TechRax
, the new production goes to lengths few others have. The two flagships are put into a frying pan with an inch or so of boiling water in it to test which of the two can handle as extreme conditions better. As it turns out, it's a tie, though Samsung's device does hold its own for a while longer, whilst the iPhone 6 turns off almost instantly. Of course, one could argue that shutting down in such scenarios is preferable to staying online, but the results are identical either way – both phones are eventually ruined.
Can you make it through without flinching?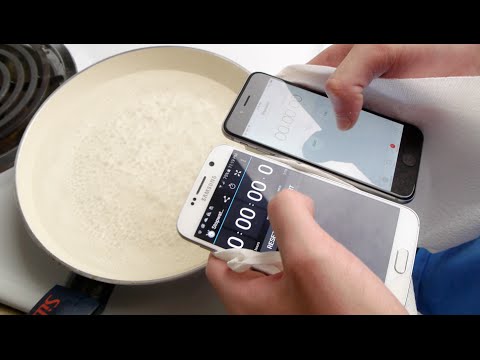 Recommended Stories