This is what the Galaxy S11 may look like
70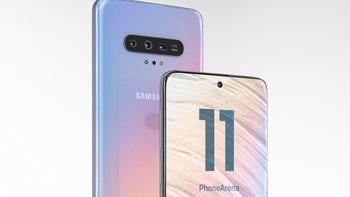 The Samsung Galaxy S11 is going to be a special phone. Or at least it better be.
Over the years, Samsung has pretty much perfected smartphone design down to a "T", and though this is a very subjective area—for example, you may not be the biggest fan of curved displays—seeing a new Galaxy flagship in person for the first time is always a special experience. But Samsung has already slimmed down the bezels of its phones almost as much as physically possible with the Galaxy S10 and Note 10. So, where do we go from here?
The Galaxy S11 will come out in a transitional period for smartphones, so to speak. The standard solid-state smartphone design has been all but pushed to its limits, while the foldable form factor seems to be the path forward, even though it's still in its infancy. As far as "regular" phones go, you can't do much more about bezels, but curve the screen even further to mask what's left of them, and hide the selfie camera behind the display. As far as the latter is concerned, we know that Samsung is working on an in-display camera solution, but according to our current information, it won't debut on the S11. So, what does the Galaxy S11 need to do then to set itself apart from the rest of the competition and from Samsung's previous phones, for that matter?
The Galaxy S11's surprising camera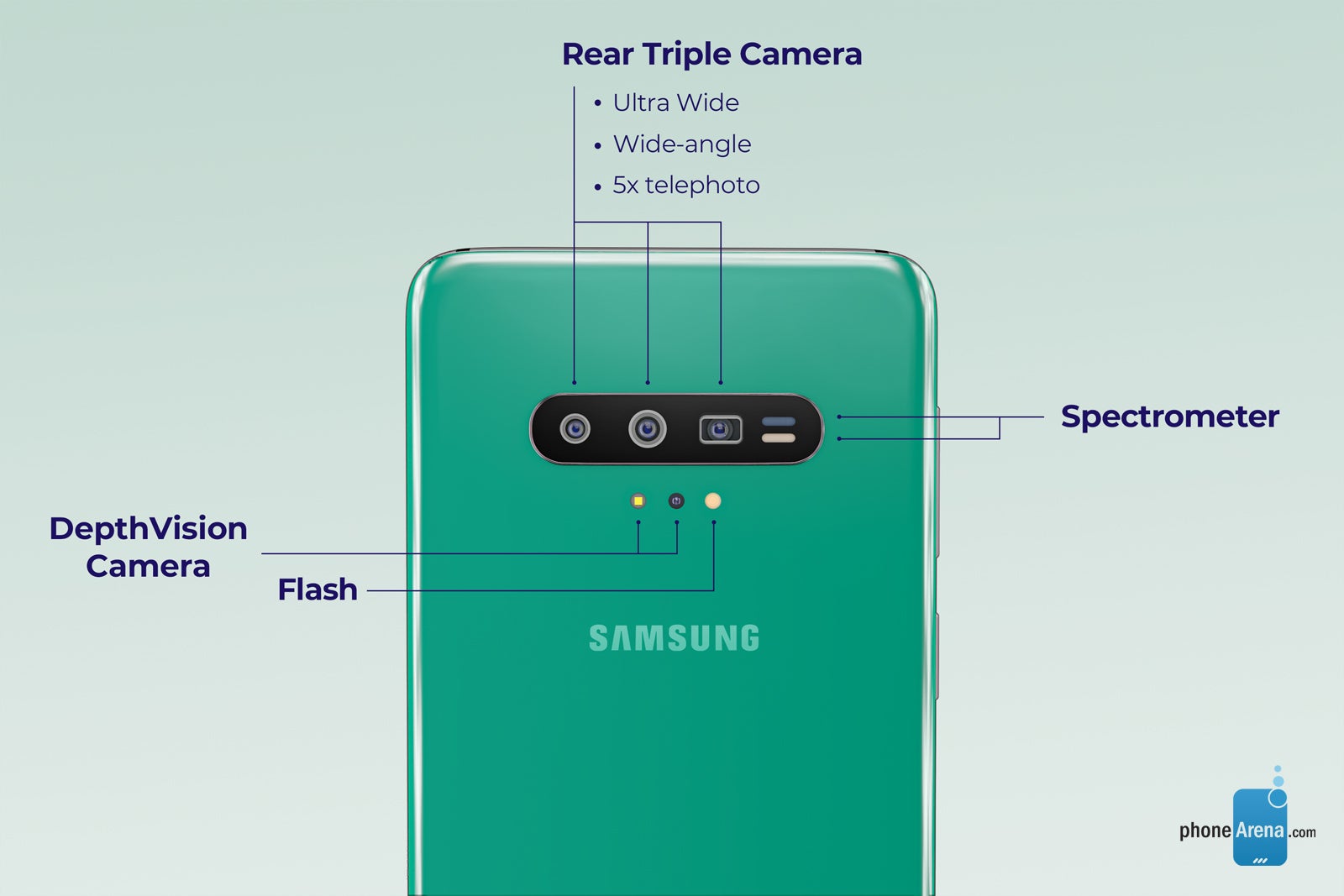 Samsung phones are far from bad when it comes to photography and video, but it's no secret that the company hasn't really done much in terms of pushing camera hardware forward over the past three years or so. In fact, Galaxy phones have been using the same camera sensor size since 2016's Galaxy S7, while in recent times we've seen huge strides toward making smartphone cameras much more capable on the hardware level.
For the Galaxy S11, Samsung is heavily rumored to be working on a bigger camera sensor with a whopping 108 MP resolution. Not only that, but the Galaxy S11 may also have a telephoto camera that uses the "periscope" zoom method (as recently made popular by the
Huawei P30 Pro
) to deliver 5x optical magnification. But big resolutions and optical zoom are nothing all that impressive in 2018, not to mention next year, when the S11 is expected to drop. So, does Samsung have anything actually
innovative
up in its sleeve for the Galaxy S11?
The Galaxy S11 may be able to analyse your food... and your skin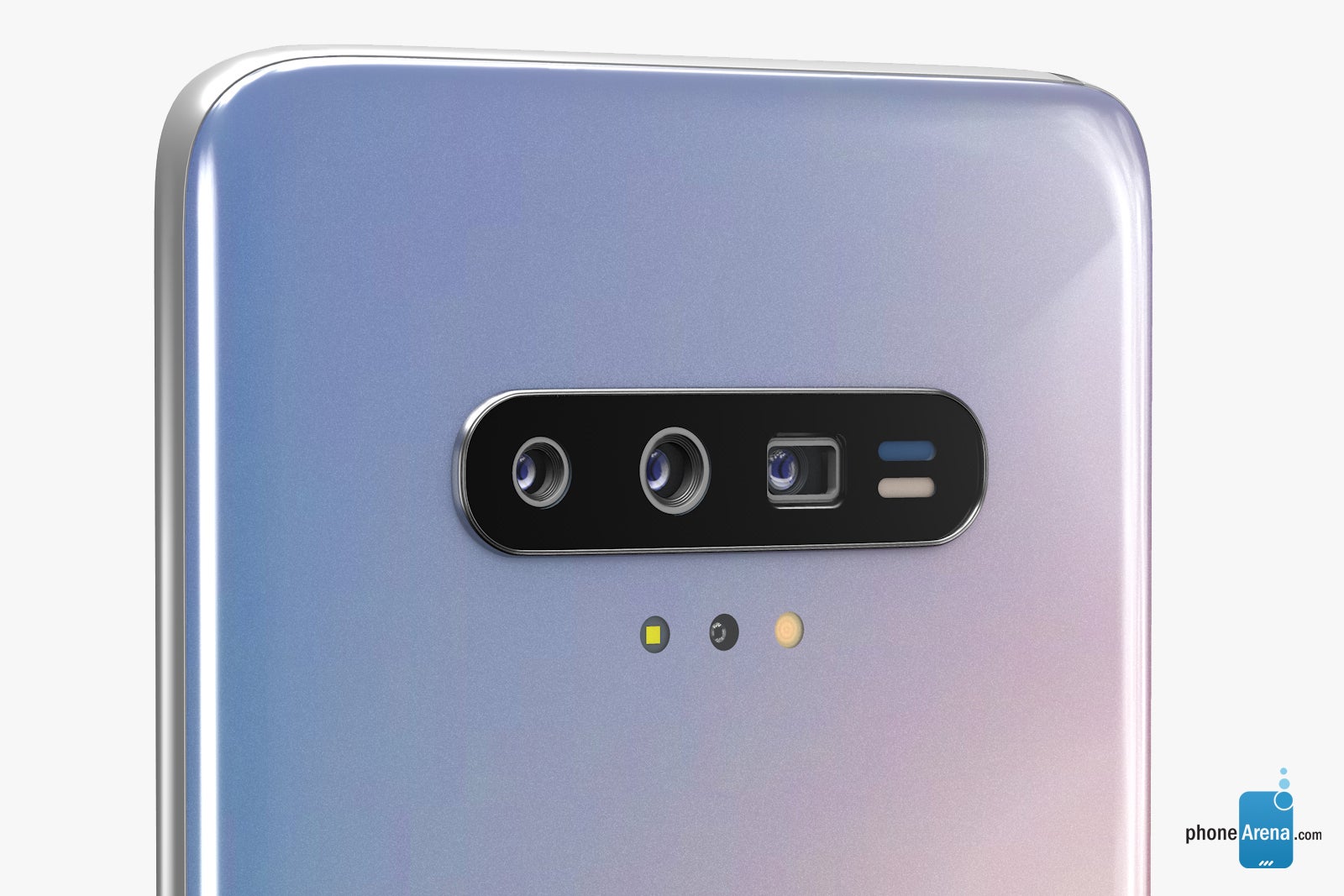 The real surprise with Galaxy S11's camera—or possibly even the whole phone—could be a built-in spectrometer.
A spectrometer is a device that uses infrared light to analyze the chemical composition of an object. It works by blasting the object with infrared light and reading the value of the energy waves that bounce back in order to determine what it's made of. It's a technology that NASA has been using for decades to determine the chemical composition of distant stars and planets, only shrunken down to fit in your pocket. Samsung has recently secured a
patent
for incorporating a spectrometer in a mobile device.
But what is a spectrometer good for on a phone? Well, it could have many potential uses, chief among which would be health tracking. For example, you could point it at a piece of fruit and get information about its nutritional values, or at a glass of alcohol to determine what type it is and what the alcohol content it has. Another probable use that selfie fanatics will surely embrace could be a skin care app that can read your skin's moisture and oil content to provide real-time analysis and advice on how to take better care of it.
The possibilities are many, and we've actually already seen a phone that uses this technology. Back at CES 2017, we got to test the (unfortunately named)
Changhong H2
, which had a built-in spectrometer. It was a concept phone through and through and never even tried to make a splash, so Samsung has the chance of being the first major phone maker to include this technology in one of its products.

Even thinner bezels, even smaller hole-punch camera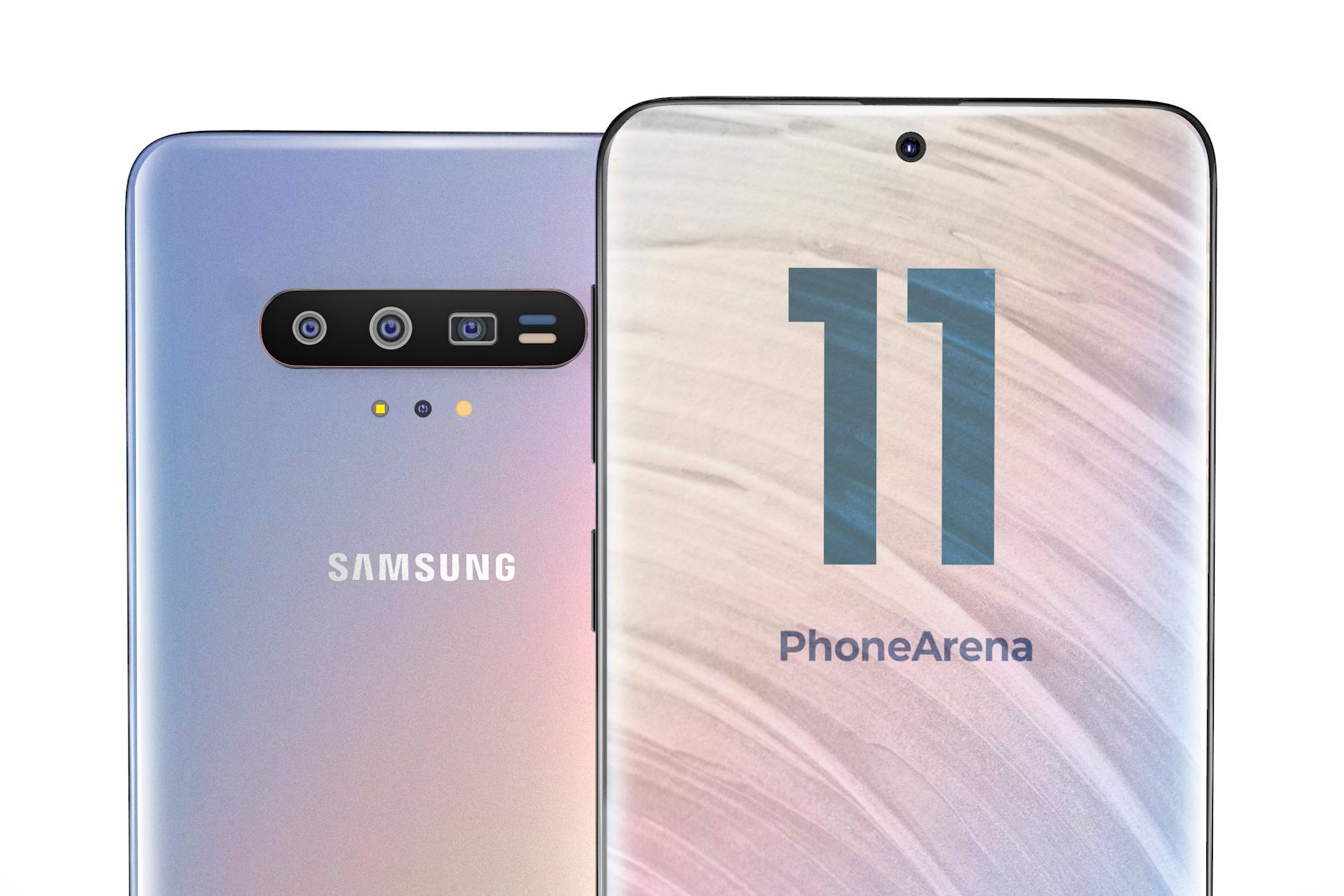 Even though Samsung is said to be working on an in-display front-facing camera solution for future phones, the Galaxy S11 is heavily tipped to feature an Infinity-O display, much like the Note 10 and S10 before it. However, this time around, the opening for the selfie camera will be smaller than on the S10, and centered akin to that of the Note 10.
Many people seem to be wondering why Samsung won't introduce a pop-up or swivel camera (like it has on the A80) to its flagship smartphones, and that's a valid question. The most likely answer is that the company really wants to deliver all the premium trappings of a flagship in its Galaxy S-series, including dust- and water-resistance. As it is, motorized cameras just don't allow for an IP68 rating, not to mention the other possible problems that could arise from the extra moving parts.
As for the bezels, they will likely get thinner. We've been hearing rumors that Samsung intends to curve the sides of the Galaxy S11's screen more, which is one of the methods for creating seemingly thinner bezels, though we're not sure to what other end. There have been Samsung phones with extremely curved screens in he past, and the company seems to have moved away from this design for numerous reasons, not the least because big slopes on each side of the screen could interfere with normal day-to-day usage of the device.
More colors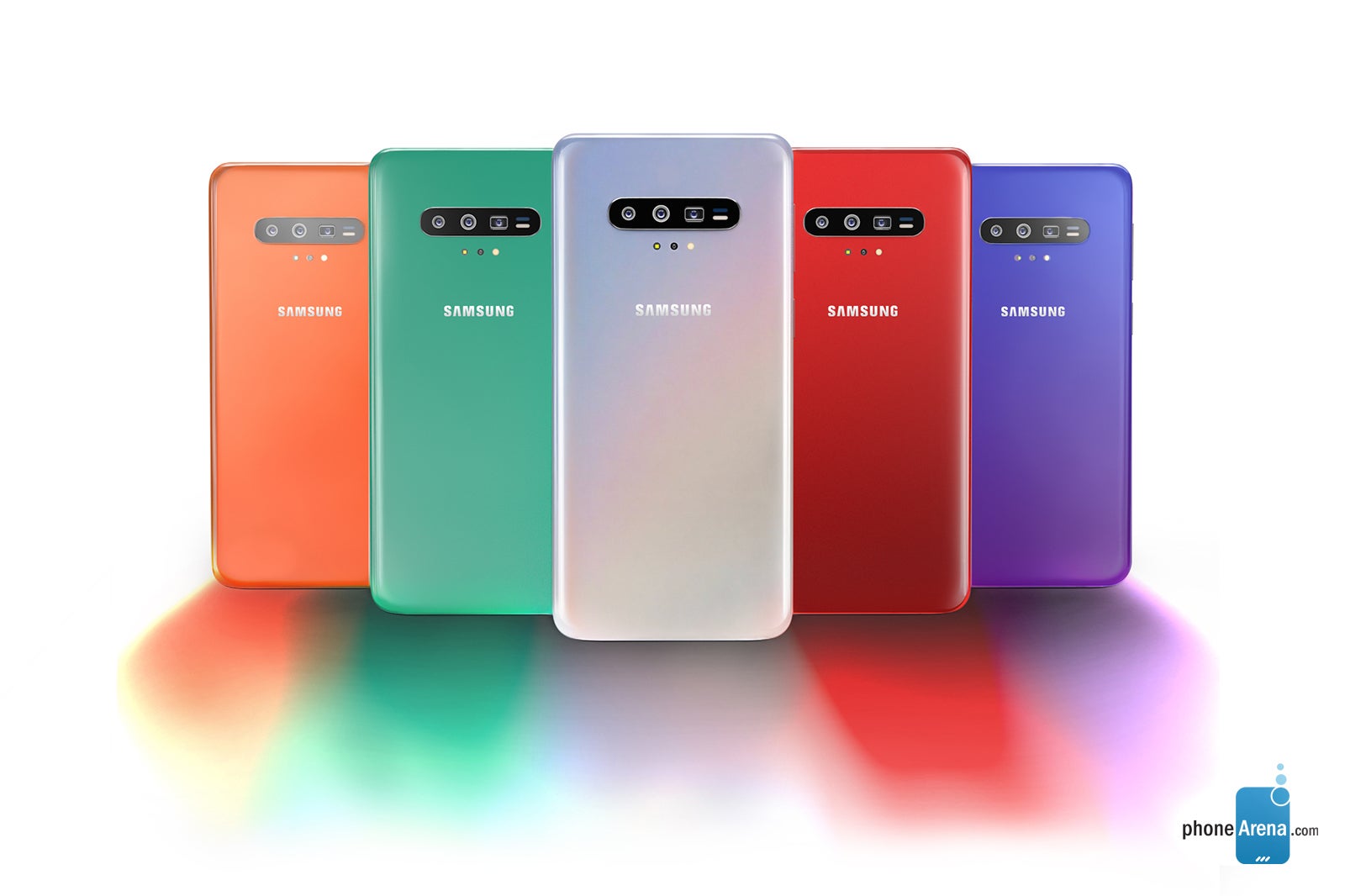 We have no information as yet what colors the Galaxy S11 may be available at launch, but considering that the S10 and Note 10 lineups had some pretty nice paint jobs to choose from, we have high hopes that the S11 will follow suit with a rainbow of different color options.
What's your wish list for the Galaxy S11? Would you consider it if it's only an incremental upgrade over the S10, or do you want to see radical innovation? Tell us in the comments below!
Disclaimer: the 3D renders featured in this article are based on preliminary information about the Samsung Galaxy S11 and have no pretense of being representative of the device's final design. Feel free to use them, as long as you credit us and include a link to this article.