Samsung starts production of the Galaxy S10 early, sources say units are already being assembled
13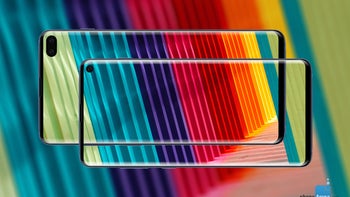 While we haven't seen a full hands-on and an early review
like with the Pixel 3 XL
, leaks about the Samsung
Galaxy S10 lineup
have been
plentiful
. If you were wondering how is there so much quality information out there when the phone is still a few months away, the answer is simple — it's actually already here. No-no, don't look around, we don't mean
here
here.
Exactly where the new phones are we're not sure, but our bet is at one of Samsung's biggest manufacturing plants if recent reports are to be believed. According to
a tweet
coming from the German website AllAboutSamsung.de's editor, sources close to Samsung state that the company has officially begun production of the Galaxy S10.
This is about a month earlier than expected if the date when the production of the Galaxy S9 can be used as a benchmark. Experts justify that with the increased complexity of the display manufacturing process caused by the
Infinitу-O design
which requires a hole for the front-facing cameras. But with anticipations for the new model high after this year's lackluster S9, Samsung might just want to have some extra units ready for the release of the Galaxy S10.
There's no information if production is going on for
all three models
that Samsung is expected to release or just the middle-of-the-pack S10 (the other two are the S10 lite and the S10+), but since the trio is expected to hit the market at once, chances are Samsung is making all of them right now. The 5G model is expected to join the lineup a bit later next year later, so it's out of the question for now.
The revelation gives weight to all the leaks and renders we've seen so far, so whether you like the holes in the display or not, that's likely what we're getting. We'll have to wait until February 20 before it's all official, however, that's when the new Galaxy flagships are expected to be announced. Until then, you can take a look at our
visualizations of the two main models
.
Recommended Stories