Samsung boasts Galaxy S10 achievements with infographic
6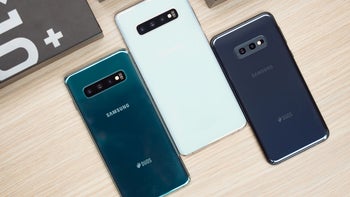 The new Galaxy S10 smartphones are all great devices, no doubt about it. And Samsung is rightfully proud with its achievement. Now, the company decided to show us exactly what's unique about the S10 with a freshly made infographic that shows the "
10 Firsts & 10 Bests
" of the new flagships. Let's take a look!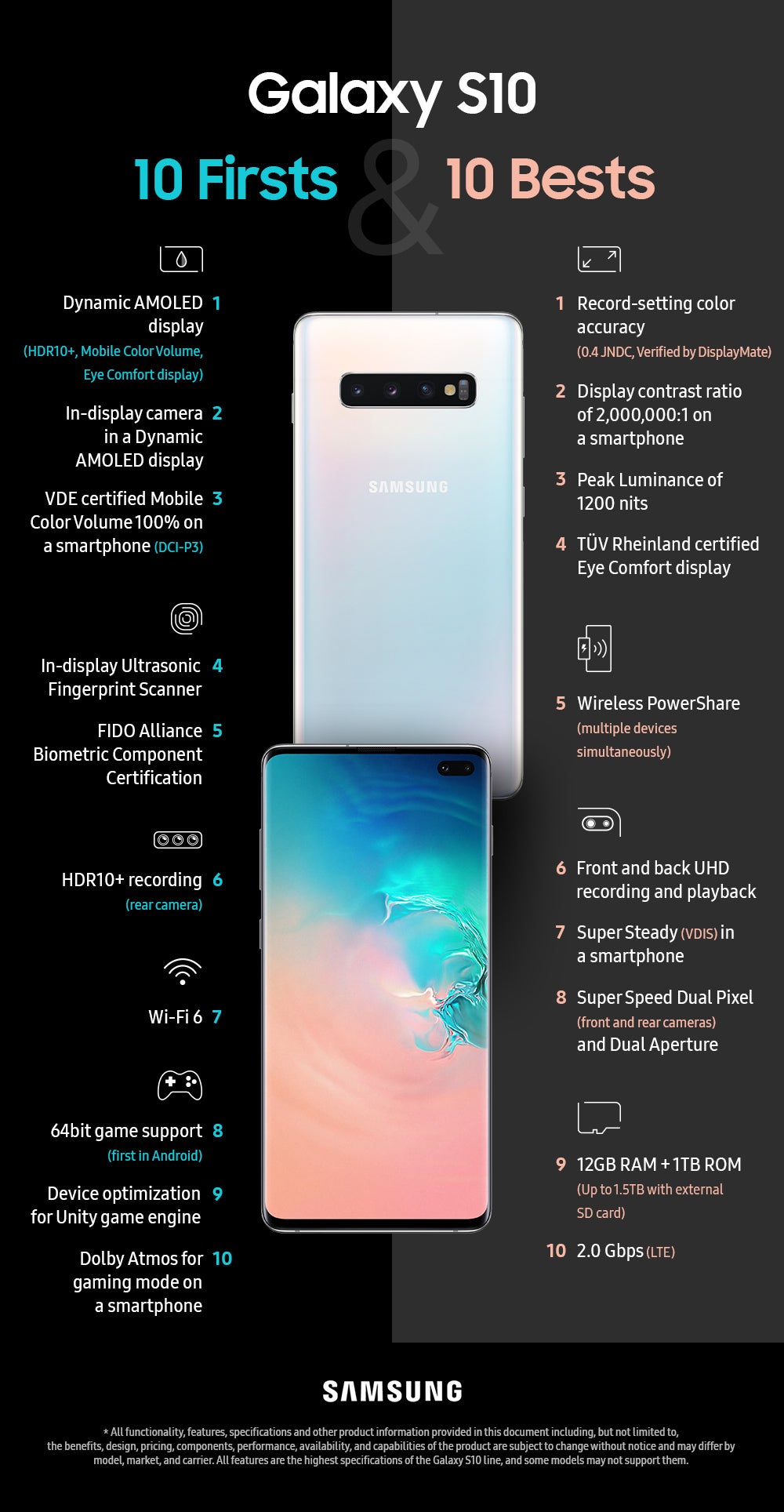 Some of the listed achievements are truly impressive and definitely noteworthy: Ultrasonic Fingerprint Scanner, Wi-Fi 6, Super Steady video recording. Others are less exciting and can be considered fluff since, of course, when making lists like that you can't end up with 8 Firsts and 7 Bests. Which is probably why things people hardly care about like various certifications (VDE, FIDO Alliance, TÜV Rheinland) made it on the infographic.
One thing that left us puzzled was number 5 on the "Bests" list: "Wireless PowerShare (multiple devices simultaneously)." For those new to the Galaxy S10, Wireless PowerShare is the feature that lets you charge other devices wirelessly using only your phone. However, as far as we know, charging multiple devices simultaneously is not something you can do. Just to be sure, we tried charging the Galaxy pods and a Samsung smartwatch with our Galaxy S10+ but there was no way to even fit both within the surface area of the charging coils.
Perhaps Samsung refers to the ability to charge your phone with a cable while it charges another device wirelessly, but even in the text accompanying the infographic it's clearly said that "its Wireless PowerShare technology provides the next level of convenience, able to charge multiple devices simultaneously."
We reached out to Samsung for clarification so we can be on the same page about it and we'll add the response here as soon as we have one.
Samsung confirmed that it is indeed referring to the ability to charge a device wirelessly while having the phone plugged in. We still find the phrasing in the infographic a bit misleading, especially for people that aren't familiar with the current state of the technology.