Galaxy S10 may include next-gen memory chips that are 1.5x faster
8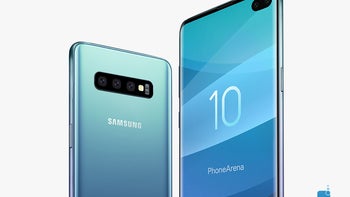 Samsung Galaxy S10+ concept render
Way back in July,
Samsung
unveiled its next-generation LPDDR5 DRAM chips. These offer significant performance improvements over the current LPDDR4 chips but are yet to be used inside smartphones. According to one
tipster
, though, this could change with
the Galaxy S10
.

When compared to the current-gen chips, the LPDDR5 standard brings a significant 1.5x performance boost to the table. This translates into a whopping raw data transfer rate of 51.2GB per second.

On a day-to-day basis, this will improve features such as 4K video capture, editing, and playback. Moreover, with artificial intelligence becoming a key element of devices, AI functions should now be faster and much more efficient. The new chips will also play an important role when 5G networks arrive due to the massive increase in transferable data.

As with most new technologies, LPDDR5 chips will also improve battery life. They have been engineered to lower voltage whenever less data is required. Furthermore, a new "deep sleep mode" allows for a 30% reduction in power consumption.
Considering the higher price tag that these chips command, Samsung may choose to limit their use to the premium Galaxy S10, Galaxy S10+, and Galaxy S10 5G. This means that the smaller
Galaxy S10E
may stick to LPDDR4 chips. It is worth noting, however, that the flagship processor will be retained, so the performance drop shouldn't be as noticeable if this strategy is indeed adopted.