Samsung Galaxy S III is dimmer than prior models, says test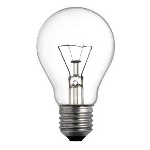 A new lab report from Dr. Ramond Soneira of DisplayMate Technologies tested the brightness of the display on all three generations of Samsung Galaxy S handsets. What the test showed is that even though the new Samsung Galaxy S III has a higher resolution that the screen used on the first two generations of Galaxy S handsets,
the display on the new model is dimmer
than the display on the other two models. The Samsung Galaxy S III has a 4.8 inch screen with a resolution of 1280 x 720 which is considered an HD display. That compares with the 480 x 800 display on the Samsung Galaxy S I and II. The blame for the dimmer screen is apparently power management as Samsung tried to get better battery life out of the phone despite the larger screen.
Maximum power for the display was cut from
2.1
watts on the Samsung Galaxy S II to
1.3
watts on the Samsung Galaxy S III. This results in a drop in maximum brightness from 289 candelas per square meter to 224. On the other hand, Samsung did achieve what it wanted to as the battery life on the Samsung Galaxy S III rose to 5.6 hours from 4.4 hours on the prior model. Because the screen on the Samsung Galaxy S III is non-reflective,
it still rated as "Very Good" for viewability in bright lights
. The combination of a bright screen and good battery life might be one reason why Apple has kept the size of the Apple iPhone display at 3.5 inches, at least up until now. The report showed that the Apple iPhone 4has a screen brightness of 541 candelas per square meter, about twice that of the Samsung Galaxy S III, and also has a much higher battery life of 7.8 hours.
After a number of tests, which you can view at the source link, the Samsung Galaxy S III and Samsung Galaxy S II received grades of B+ while the Samsung Galaxy S was graded a B.
source:
DisplayMate
via
PCMag