Samsung Galaxy S 4 manufacturing costs estimated, higher retail price
52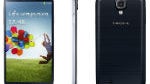 We saw yesterday what the retail price of the Samsung Galaxy S 4 would be at
around $579
, according to a sweepstakes. But, that number may not be accurate, and today we're getting some even more interesting numbers. iSuppli has done some preliminary estimates on the components of the Galaxy S 4 and what the manufacturing costs might be.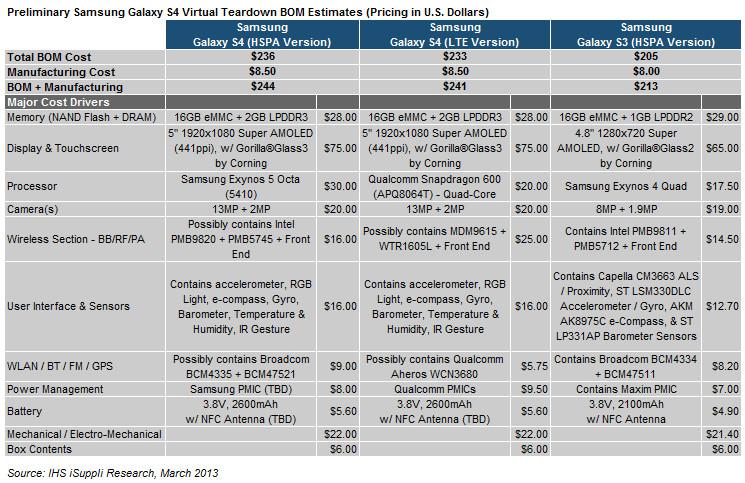 Apparently, after the reports circulated that the fine print on the sweepstakes put the retail value of the Galaxy S 4 at $579, Samsung has done some editing, and has changed the fine print to say
the retail value of the phone is $640.
Of course, the retail price is one thing, but the manufacturing costs are quite another.
iSuppli mixed together the known components like the Exynos Octa SoC with some educated guesses on other parts and has estimated that the HSPA variant of the Galaxy S 4, with the Exynos SoC has build materials costing $236, and an $8.50 manufacturing cost, putting the phone at around $244.50 to build. The LTE variant which has the Snapdragon 600 comes out slightly cheaper with build materials costing $231, and the same manufacturing cost, putting the total at around $241.50.
These are estimates of course, but should be pretty close to reality. And, that means that Samsung has put about a $400 markup on the phone.