Samsung Galaxy Note Edge performance benchmarks
26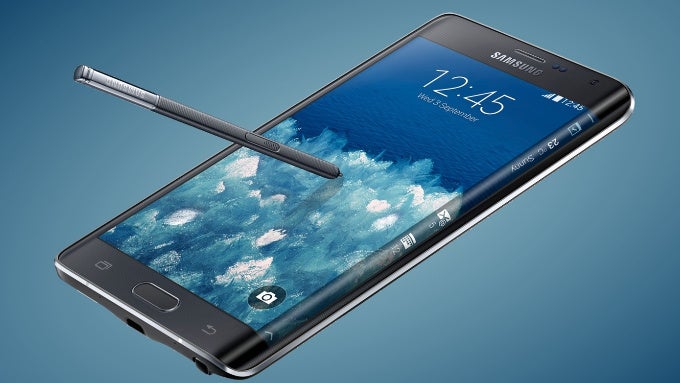 The
Samsung Galaxy Note Edge
will certainly have its peculiar edge where the screen wraps around the phone as the biggest highlight, but after you get used to this interesting new feature, you're bound to bump into the usual questions about a device: namely, how good of a performer it really is?
Luckily, the Galaxy Note Edge is as high-end as it gets with cutting edge hardware: it is powered by Qualcomm's Snapdragon 805 (APQ8084) with a quad-core Krait 450 (r3p1) CPU and Adreno 420 graphics, the same configuration one can find in the Note 4.
Living on the edge with the Snapdragon 805
You also have the same load with a similarly sized 5.6" display (the 0.1" difference with the 5.7" Note 4 is compensated with the curved edge) with a Quad HD (1440 x 2560-pixel) resolution, and the same Android 4.4 KitKat with TouchWiz skin on top of it. So, with no further ado, let's jump straight to the performance benchmarks.
The results would be of no surprise of those who follow the development of Qualcomm's Krait core. The Krait 450 is the last one in the series, after three years of iterations, and before Qualcomm jumps into 64-bit waters next year. The current solution ranks fairly average in terms of single-core performance (when we compare it with the Cyclone CPU core in the Apple A8 for instance), but multi-core performance is very good, all results evident from running the Geekbench suite of tests. Looking only at the Android side of things, the Note Edge ranks at the top of the charts with AnTuTu score of 46284, on par with the best phones out there at the moment.
Turning over to GPU performance, the Adreno 420 graphics in the Note Edge is a nice improvement over earlier GPUs, but it also has a heavier load to lift with that Quad HD screen resolution. Benchmarks make it evident that the Adreno 420 is powerful enough to sustain performance on about the same level as that of 1080p high-end phones with Adreno 330, and that's a good achievement. It is also practically on par with the PowerVR GPU in the iPhone 6 in offline tests, but looking at on-screen results, the iPhone pulls ahead.
All in all, the Galaxy Note Edge is similar in terms of its performance power to the Note 4 and that's not a surprise, but it's a reassuring fact that makes you feel safe that you're buying not just a fancy curved phone, but also a good performer.
Recommended Stories