Samsung may have employed carbon fiber inside the Galaxy Note 9
21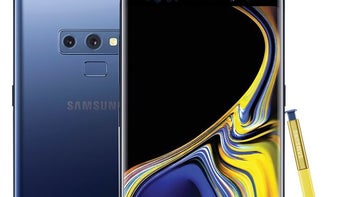 The Galaxy Note 9 is set to be announced in
just two days' time
and it seems as though Samsung is putting a heavier focus than usual on the smartphone's gaming capabilities – the company has even struck a deal with Epic Games that will see Fortnite arrive on Android as
a Galaxy Note 9 exclusive
– but in the hope of keeping performance levels high and temperatures down, the company has reportedly included a new heat pipe system.
It was recently revealed that the
heat dissipation modifications
included inside the Galaxy Note 9 would improve significantly upon previous-generation devices and are set to occupy almost a quarter of the smartphone's internal area. At the time of this revelation, it was claimed that Samsung would follow in the footsteps of many other manufacturers by including multiple copper pipes inside. However, according to one industry source, it not turns out that this may not actually be the case. In fact, rather than making use of copper, Samsung has reportedly replaced the material with a more premium carbon fiber solution due to the latter's higher level of heat conductivity, something should help keep temperatures down even in the most demanding performance scenarios.
Now, aside from the improvements to overall gaming performance, the new heat pipe solution also serves another purpose. Previously, in order to provide a
complete desktop experience
, Galaxy owners were forced to make use of dedicated DeX docks which included built-in cooling solutions. Thanks to the new pipes inside the
Galaxy Note 9
, however, users will no longer need a dedicated dock. Instead, the full desktop experience will be available directly through the smartphone.